A Clarity-Establishing Guide on Flat Roof Maintenance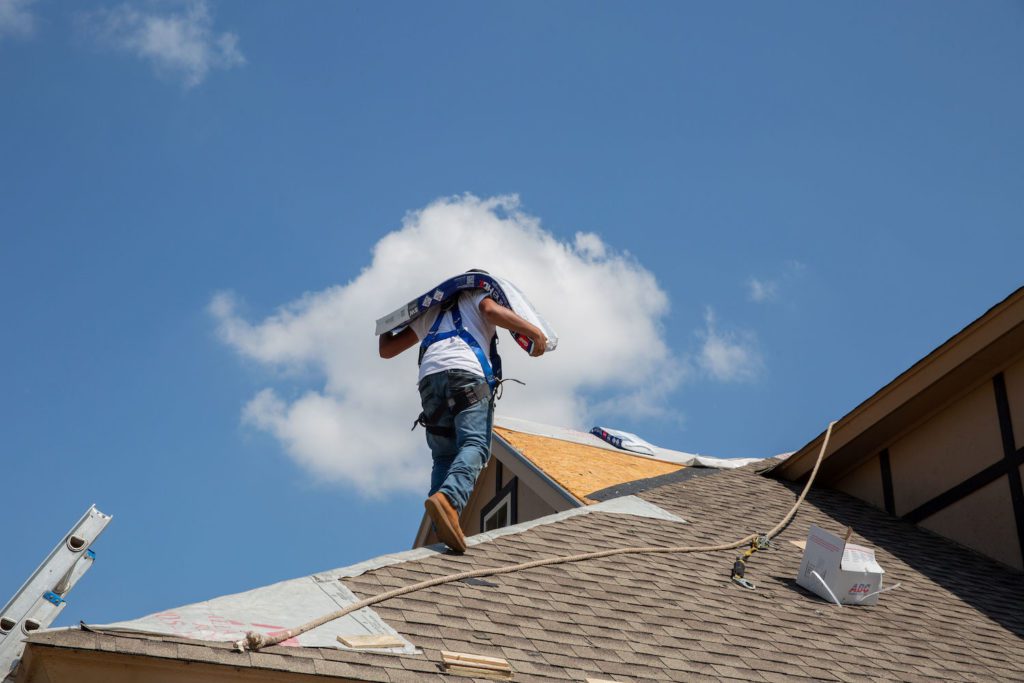 We have so many roofing options to consider in today's world. But only few of them can reach the popularity level, like flat roofs. They get into the limelight because of durability-enhancing and elegance-boosting features. However, sustaining the quality requires proper care and maintenance. With immediate action and timely roofing repair in OKC, one can put severe complications to sleep.
Gone are the days when flat roofs were only vital for commercial needs. Most homeowners in OKC prefer this roofing option. However, there are two specific areas where proper attention is necessary.
What if you need help with repair solutions? How can people feel at ease with the installation matters? What is the right time to meet a roofer? This knowledge-filled content will share everything that you need to know.
Unignorable Facts on Roofing Repair and Maintenance
The first thing to implement is regular cleaning of gutters. After that, we have some time-saving and helpful information to make your work convenient.
Proper Inspection Mindset: You never know when gutters' operational ease may deteriorate. Therefore, looking for signs of leakage is mandatory for gutter inspection. Issues like corrosion and loose fittings can lead to devastating circumstances.
A Debris-Removing Task: Trees around your home can increase the chances of gutter clogging. Therefore, one must opt for a tree-trimming objective, keeping gutters free from leaves and other wastes. However, it's good to talk with roof repair professionals if the problem persists.
Saying No to Mildew: You should do away with molds and mildews.
Pitch-Determining Task: Drainage efficiency depends on appropriate pitch requirement and uninterrupted flow of water. It is necessary to safeguard the downspouts for proper operation.
Why is Maintenance So Important?
What's the reason behind prioritizing the maintenance task? Let's find out the answers below.
Winter months attract ice and snow into the gutters, leading to clogging complications. That's one of many matters to notice. Excessive load on gutter systems deviates them from roof linings and leads to inadequate drainage.
It is necessary to prevent the possibility of water pooling on roofs. Otherwise, leakage will arrive to haunt you. If you notice any significant problems, call a roofing repair company.
Any obstruction in the eavestrough can give rise to devastation in the following areas:
• Walkways
• Landscapes
• Foundations
Improper functioning of downspouts can boost the detrimental consequences such as flooding.
Expert's Recommendations for Proper Maintenance
The essential maintenance tactics include regular cleaning of drainage and roofing systems. On top of that, everyone should opt for inspection after the storm strikes. As you notice the ceiling, you will recognize the hidden complications of leakage.
Drainage Differentiation between Pitch and Flat Roofs
The presence of valleys in pitched roofing systems assists in proper drainage to the gutters. On the flip side, flat roofs suffer from water pooling issues due to the lack of incline.
Problems Asking for a Repair
Here are the circumstances that ask for a roofing repair:
Blistering Issue: Excess exposure to UV rays initiate blistering complications. It may further lead to leakage, requiring the immediate attention of the pros.
Ponding Issue: Flat roofers usually suffer from ponding conditions, establishing roof indents and demanding a roofer's attention.
What Do You Get from All American Roofing?
In most cases, people ask for step-by-step roofing guidance and professionalism. They can fulfill these requirements by contacting All American Roofing. Roofing satisfaction is just a call away.