Affordable Yet Aesthetically Appealing Roof Repair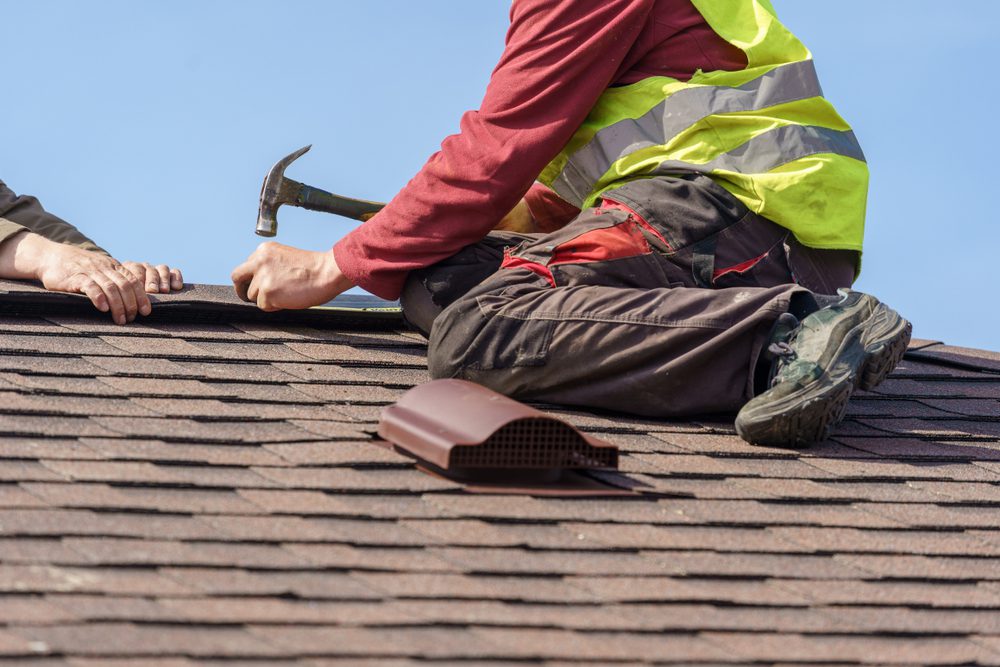 While repairing items that require immediate attention, we are all terrific procrastinators. However, it is occasionally necessary to do a thorough inspection of everything in our homes because it is better to be cautious than sorry. The roof, which protects our heads from the elements, is the most vulnerable part of our homes. It protects us from storms, heat, cold, and other hazards. As a result, whenever possible, one should get his or her roof inspected by local roofers. People frequently have their roofs inspected in the summer since no one wants to go outside in the winter. This isn't always the case, and it shouldn't be considered a hard and fast rule.'
Because the weather can typically be forecast during these days, the summer is the busiest time for repair services. In addition, during the summer, people usually have enough spare time to perform all of the minor inspections. However, even during the winter, roofing services are available at reasonable pricing. This occurs because the winter is a slow season for this type of job. As a result, several roofing repair services offer lower costs, as well as a free roof survey and a free roof repair estimate. As a result, never assume that roof repair services are only available during the summer. It appears to be a legend. The most important thing is to have your roof inspected at least once a year by roofing repair services. Some folks overlook it, therefore now we'll go over all the advantages of getting roofing repair services included in your roof repair quote.
1. Roof Repair Provides a Longer Lifespan
People sometimes neglect to repair and maintain their roofs, opting to continue living beneath outdated ones. This can be really dangerous at times. One can never foresee when their roof would collapse unexpectedly. A roof inspection should be performed at least once a year. If it is deemed necessary, the entire roof must be replaced if the problem has been present for a long period. Local roofing contractors will give the highest-quality roofing materials at reasonable prices, extending the life of the roof by 15 to 25 years. If you reside in a region where the weather is extreme, you should examine your roof as soon as possible.
2. Regular maintenance aids in the detection of weak points
It's possible that one will never see where their roof is leaking internally. A professional roofer, on the other hand, can. The roofer can discover all the weak places on the roof and correct them promptly with regular maintenance. This aids in the prevention of potential difficulties in the future. If a need for a new roof develops, specialists may even provide a free estimate. Above all, regular inspections can assist to avoid costly problems and take early action to prevent them.
3. Disposal
Even if your roof does not require immediate repair, it must be cleaned on a regular basis. Cleaning up, on the other hand, is a dangerous chore that should only be undertaken by professionals, particularly local roofing contractors. Normally, leaves become trapped on the roof, causing rainwater to flood in from all sides. This isn't the only reason why the roof should be cleaned on a regular basis. Other minor issues, such as birds nesting, twigs, tiny leaks, and so on, may develop into serious issues in the future. There are organizations that give clean-up services at very low costs.
4. Financial savings
Roofing repair services may save a lot of money while also protecting one's family from accidents and catastrophes. Local roofing repair companies usually offer not only inexpensive repair services, but also a free roof estimate if the roof needs to be replaced right away. They also offer high-quality materials at reasonable prices that last for at least 25 years. This, on the other hand, assists to minimize the need for future repairs. As a result, professional roofing repair services should always be chosen because they provide the greatest service that can easily be accommodated within one's roof repair budget. They are capable of finishing the job on schedule and rescuing a family from dangerous weather conditions.
All American Roofing will do it for you. Come and talk to our experts and book your schedule in OKC.