Basics About Hail Damage Repair For Commercial Buildings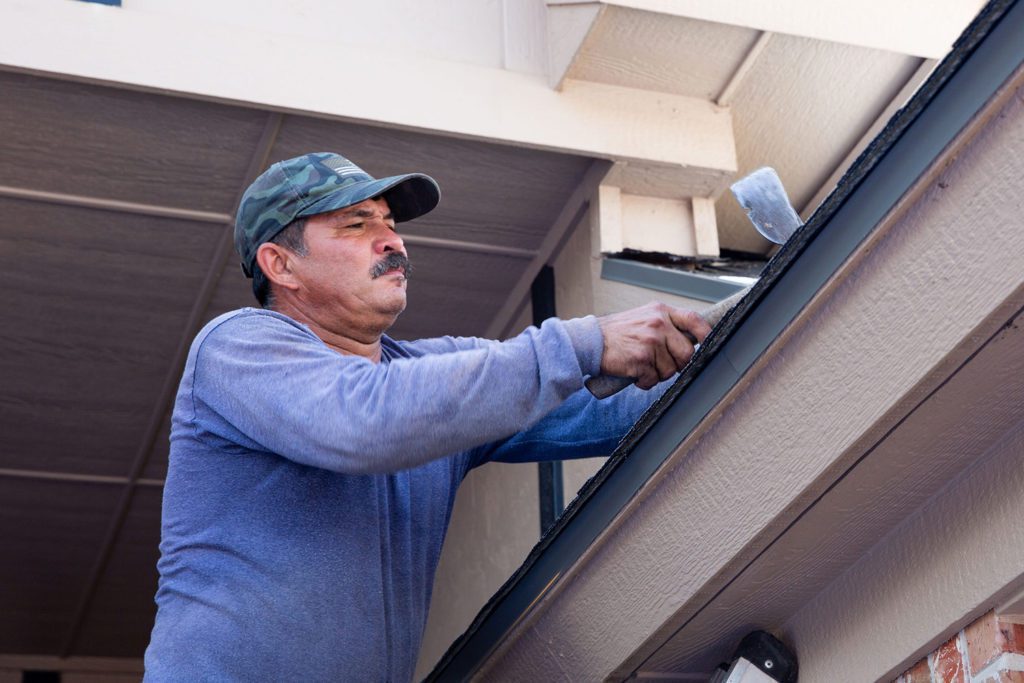 According to the research, hail can damage $1 billion worth of property across the United States every year. The storm can also damage commercial roofing based on a few facts such as the quality of the material, the hailstone's density and the size and age of the roof. However, if you want to protect your roof against hail, then contact the roofing contractor for regular inspection as soon as possible. 
What Should You Do?
If you experience hail storms in your area, then you should hire roofers to inspect your commercial roofing. But before that, you should check a few things including,
Should check that the ladder works fine.
You have good quality shoes with soft soles
Mark the damaged area with a white-chalk and document the spots by using the camera.
Take help from other people.
You should also check if there is any sign of membrane punctures, cracks and fractures. But keep in mind that all damages cannot be visible. Therefore, you should hire a roofing contractor for inspection, otherwise, it can cause roof leaks and failure shortly. Moreover, if you notice wall discoloration, interior ceiling, and water dripping, it can result from a hailstorm.
How Much the Roof Can Be Damaged?
How much the commercial roofing can be damaged completely depends on a few factors – storm intensity, the roof condition and wind direction and speed. Apart from that, if the hailstones are small and sharp, then they can damage the roof. Keep in mind that 1" hailstones can damage the roof significantly.
How Can You Prevent Further Hail Damage to the Roof?
You can cover the roof with a tarp to avoid further costly maintenance. Apart from that, you should move wet items into a dry place. You can also board up if there is any broken window. There are many buildings that are prone to hail storms due to their exposure to higher winds. So, you should call the roofers to install the specific roofing material that can handle the weather in all seasons.
Should You Replace the Commercial Roofing After Hail Damage?
After a hail storm occurs, you should check for damaged vents, bare spots on shingles, granules in gutters and downspouts, holes and large dents and damage to skylights. If you find these damages, then fix the problem as soon as possible. Otherwise, it can weaken the roof over time.
Give Us a Call
It is true that online reviews are really helpful but you should ask family members, friends and local people about roof repair companies. In fact, All American Roofing in OKC obtains most of their businesses from satisfied clients who refer them to their friends and colleagues. The expert team provides high-quality commercial roofing repairs and replacement at a reasonable price in Tulsa.