Build a Strong Roof like the Shield of Captain America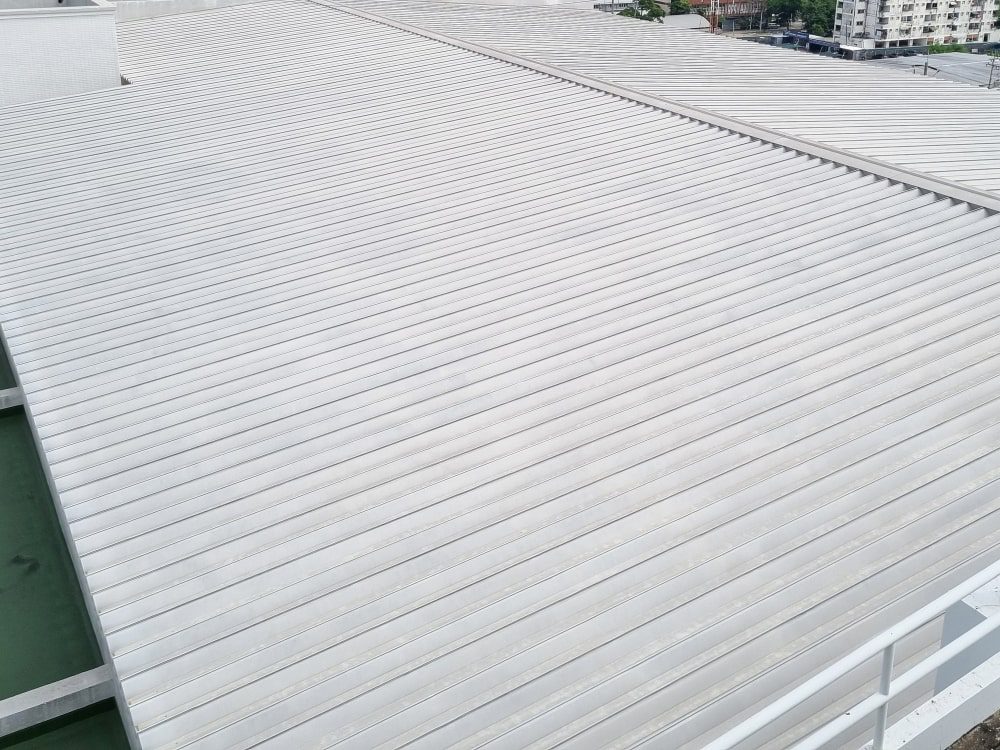 The roof is essential to any building, providing protection from the elements and keeping the interior safe and dry. As a property owner, ensuring that your roof is in good condition is crucial. A damaged or leaking roof can lead to significant structural problems and even pose a safety risk to occupants.
When choosing the right roofing contractor for your needs, it can be challenging to know where to start. With so many options available, it's essential to research and consider several factors before deciding. Finding a trustworthy and reliable contractor is essential, whether you need a new installation, repair of an existing roof or usual maintenance to keep your roof in good condition.
In this article, we'll explore tips for choosing the right roofing contractor for your property, so you can rest easy knowing that your roof is in good hands.
As a commercial property owner in Oklahoma City, you know how important it is to have a well-maintained roof. A leaky or damaged roof can lead to significant structural problems, loss of inventory and even costly lawsuits. You need to work with a reputable roof contractor to ensure you get the best commercial roof.
But with so many options available, how do you choose the right one? Here are some tips to help you select the best commercial roofing contractor in Oklahoma City.
Look for Experience and Expertise
Commercial roofing is a specialized field requiring a high level of skill and experience to do it correctly. When choosing a roofing contractor, look for one that has been in business for a while and has a proven track record of success. They should also have experience working on roofs similar to yours and be familiar with the latest roofing technologies and techniques.
Verify Their Credentials
Before hiring a contractor, it's essential to verify their credentials. Check if they are licensed and insured in Oklahoma City. A license shows that they have met the state's requirements for roofing contractors, while insurance protects you from liability in case of accidents or damages during the project. You can also check their ratings with the Better Business Bureau and read reviews from previous customers to see their experience.
Consider Their Communication and Customer Service
Communication is critical when working with any contractor and roofing contractors are no exception. The best roofing contractors will communicate clearly and frequently with you throughout the project, providing updates and answering any questions you may have. They should also have a dedicated customer service team to address any concerns or issues you may have before, during and after the project.
Check Their Warranties and Guarantees
A reputable commercial roofing contractor will stand behind their work and offer warranties and guarantees on their products and services. Before hiring a roofing contractor, ask about their warranties and guarantees, the coverage of the same. You should also ask if they offer any maintenance or repair services to ensure your roof stays in good condition after the installation.
Get Multiple Quotes
For commercial roofing in Oklahoma City, getting multiple quotes from different contractors is essential. It will help you compare prices, services, and warranties to ensure you get the best value for your money. However, remember that the lowest bid may not always be the best choice. Consider all factors, including the contractor's experience, expertise and customer service.
All American Roofing: Your Trusted Commercial Roofing Contractor in Oklahoma City
When it comes to the safety and security of your property, you deserve nothing but the best. At All American Roofing, we understand why you need a well-maintained roof and the peace of mind it brings. That's why we offer top-quality commercial roofing services to commercial property owners in Oklahoma City.
Don't wait until it's too late – contact us today to schedule a consultation with our team of experts. From start to finish, we'll work closely with you to ensure you are satisfied with our professionalism, expertise and attention to detail. Our commitment to customer service means that we'll always put your needs first and our dedication to quality ensures that your roof will stand the test of time.
So why wait? Give your property the protection it deserves with the help of All American Roofing. Contact us today to learn more about our services and how we can help you keep your roof in top condition. Together, we'll create a beautiful and functional roof you can be proud of for years.