Commercial Roofing- Our Commitment to Provide the Best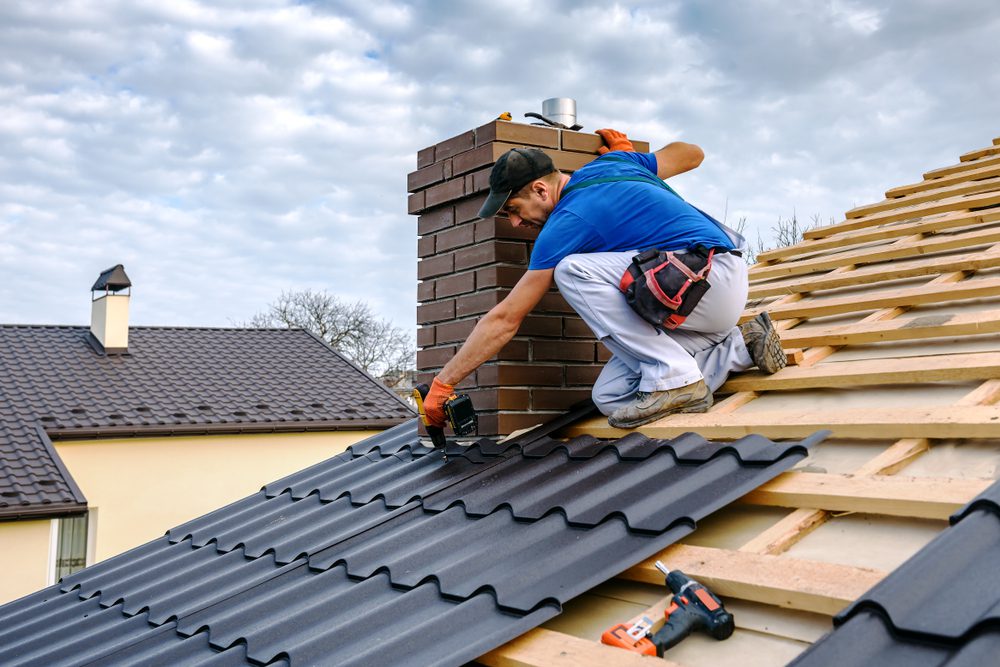 It is an important investment for any investor to own a commercial property. All American Roofing does have excellent commercial roofing for its customers. We are committed to getting things right, even if it takes a little time and effort. We're committed to providing our customers with the best services in the state! Supply inquiries or phone number on the contact us page, or call us to talk to one of our roofing experts about your commercial roofing needs. Additionally, we have a showroom with samples, as well as a custom metal shop on site, in house. We invite you to campus and consult with one of our roofing contractors.
When you get your roofing installed, you can choose the installation that is best suited to your needs and expectations. We offer a wide range of roofing services.
Some Options with Commercial Roofing
Superior to normal installation is required for a flat roof. This is available with coating and polyester (TPO, EPD, PVC, PVC/EPM).
We have a diverse collection of different metal roofs, including Craftsman, Stone-Coated Steel, Lok-Se. Many buildings have metal roofs, especially industrial ones. We recommend an extensive Timberline, Landmark, or Camelot warranty on our roofs. The tile and slate roofs contribute to class and strength.
Low Slopped Roofing Option:
Low-sloped roofs allow water to flow off the roof. The design of the roof drains the water in the right direction, where it should run, through valleys, and to pools and away from drains. You require less roofing material for low-pitched roofs.
Slanted roofs are more favorable to roofers than flat or vertical roofs. Commercial roofing is easier to install, repair, and replace. As a result, there is less likelihood of having to use repairmen out to do maintenance work because of the lack of standing water or pudding.
The design of low-pitched commercial buildings like this reduces installation and maintenance costs because AC, solar panels, and dishes are easier to put in place and keep in good condition on such structures. Commercial flat roofs use similar products. Rubber-rolled roofing, TPO, bitumen, EPDM, and bitumen are all acceptable for small-slope applications. Because of the additional layer of bitumen and improved sealing, modified bitumen extends the life of the coating.
Metal Roofing Option  
Our biggest selling point is the significant savings associated with our metal roofing. Your standard metal roof can be expected to last twice as long, but does not have as much of a price impact on your budget, either.
Day-to-day business operations are protected while the original metal roof is installed during the job. It works for your employees, doesn't disrupt your workflow, and won't affect production.
Retrofitting is environmentally responsible. It prevents the roof from having to be removed and the materials being disposed of in a landfill, making re-roof a more eco-friendly choice.
Since you are using your current roof insulation as well as well as the additional insulation provided by the membrane, you're also making good use of recycled material. Using this will help cut down on energy costs and maintain building temperature.
Choose us if you are about to remodel your commercial roofing in Oklahoma. Our experienced roofing contractors will bring everything on plate for you. Get ready to pay a visit to us at Tulsa, OK.