Hot Enough to Fry an Egg? Your Commercial Roof Can Relate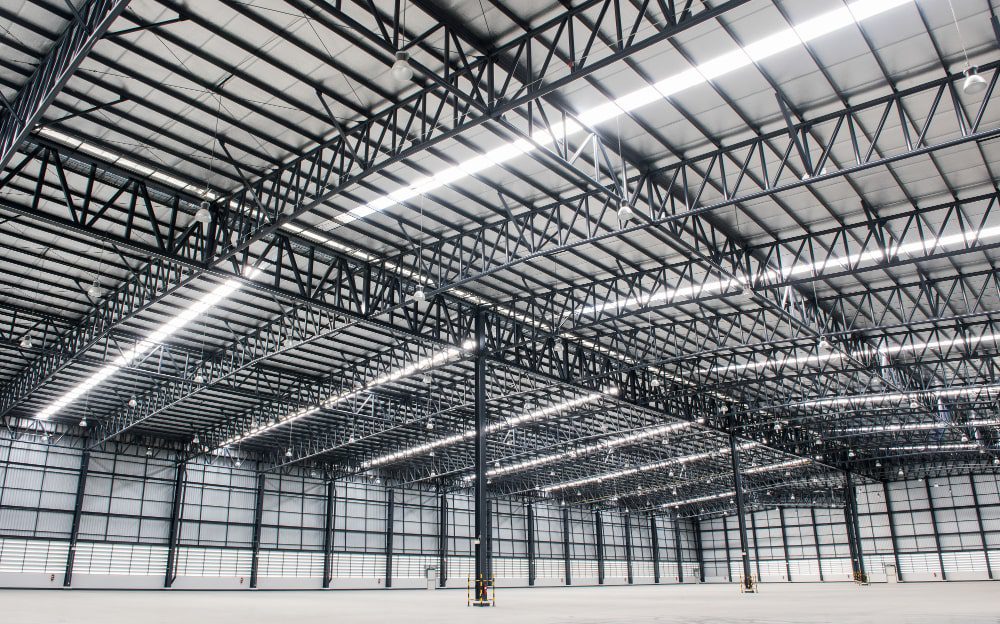 Every business needs a stronger foundation to ensure success, starting with a reliable and sturdy roof. A roof is a shield against the elements and an essential component of any commercial building's structure. However, with constant exposure to harsh weather conditions, a roof can sustain significant damage, affecting the building's overall health and safety.
As a business owner, you must ensure your roof is top-notch to avoid unforeseen mishaps or expenses. That's why it's crucial to understand the signs of wear and tear and take preventive measures to protect your roof from damage.
In this blog post, we'll cover everything you need to know about maintaining your roof's health, from identifying the signs of heat damage to the advantages of spray foam for your roofing.
Learn how to beat the heat and keep your business thriving. Also, know when you may have to call commercial roofing contractors for your commercial roofing in Oklahoma City.
Learn about the Signs of Heat Damage to Your Roof
Heat can cause significant damage to commercial roofing, and it's essential to identify the signs of such damage to address it timely. One of the most visible signs of heat damage is cracks in the roofing material. Prolonged exposure to heat can cause the roofing material to expand and contract, leading to cracks.
Another sign is blistering, which means bubbles creation on the surface. Heat damage can also cause the roofing material to fade or change color, indicating that it's time to get your roof inspected by professionals.
Protecting Your Commercial Roofing from Heat Is No Rocket Science
One of the most effective ways to protect your roof from heat damage is to use reflective roofing materials. Reflective materials can reflect the sun's rays, preventing them from penetrating the roofing material and causing damage. Additionally, you can also use heat-resistant coatings to protect your commercial roof.
Heat-resistant coatings can create a protective barrier, preventing the roofing material from absorbing heat and sustaining damage. Another way to protect your roof is to ensure proper ventilation. Proper ventilation can help regulate the temperature on your roof, preventing excess heat from causing damage.
Know the Advantages of Spray Foam Roofing
Its numerous benefits have become a popular choice for commercial roofing. One of the most significant advantages of this type of roofing is its exceptional energy efficiency. Thanks to its airtight seal, it effectively prevents air leakage and minimizes heat transfer. As a result, it can significantly reduce energy consumption, leading to lower energy bills for businesses.
Moreover, this roofing is incredibly durable and can withstand even the most severe weather conditions, making it an ideal option for your roof. Furthermore, maintenance for spray foam roofing is a breeze, and any minor repairs can be quickly taken care of by experienced commercial roofing contractors in OKC.
Beat the Heat with Best Roofing Feat
If you want to upgrade your commercial roof, consider using Cool roofing. Cool roofing is a sustainable and energy-efficient solution that can help reduce heat absorption, keeping your building cool and comfortable. Cool roofing can also help reduce the urban heat island effect, which can cause significant environmental problems.
Cool roofing can reflect up to 90% of the sun's rays, minimizing heat absorption and preventing damage to the roofing material. Additionally, cool roofing is easy to maintain and can last up to 25 years, making it a wise investment for any business owner.
Choose All American Roofing to Secure Your Commercial Roofing's Future
So, don't wait and hesitate,
Contact us now to seal your fate!
Let All American Roofing be your mate,
And keep your commercial roofing in an excellent state!