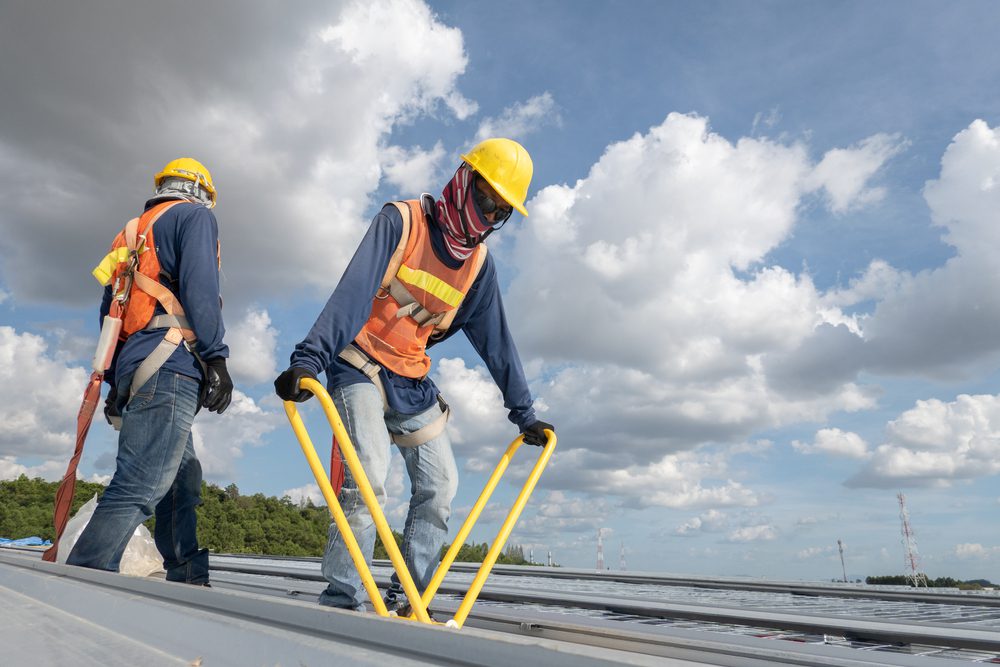 When a major storm or other disaster strikes your neighborhood, your building may take the brunt of the damage. Roofs are particularly vulnerable to damage. Whether the disaster is a hailstorm, tornado, earthquake, or something else entirely, it is critical to have your roof evaluated by a skilled roofer as soon as possible to determine whether any damage has occurred. If faults are detected, the next step will be to file a business roof insurance claim for your commercial roofing.
Advice from a professional
Any type of insurance claim might be complicated. When the claim is for a roof that has been damaged, an experienced roofing contractor can guide you through the procedure.
While insurance companies generally deal fairly when a claim is filed, there are always exceptions—for example, when an adjuster does not deal properly, or when the compensation is less than the cost of repairing the roof, leaving the building owner to make up the difference. A roofing expert with claims experience can assist you in avoiding such scenarios and receiving the reasonable insurance compensation you deserve.
Make sure you're ready ahead of time.
A professional roofer can help you be prepared in advance, in addition to dealing with the actual claim and fixing your roof once the claim is approved. "Preexisting damage" is one of the most prevalent reasons roof insurance claims are denied. If the insurance company feels your roof damage was caused by something other than the storm or other disaster, but was already present before the incident, you may not be able to collect the money you need to repair your roof.
If, on the other hand, you've been working with a trustworthy roofing company and having your roof examined and maintained on a regular basis, you'll be much better off when it comes time to make an insurance claim. When a roofer does an inspection, detailed documentation is usually included, and this data can help prove that your roof damage was not pre-existing.
Obtaining the Assistance You Require
It's critical to have a dependable and professional roofer who will be there for the long haul for everything from inspections and regular maintenance to insurance claim assistance. Too many building owners have horror stories about roofers who completed bad work and then vanished into the night, leaving the building owner to cope with the fallout. However, people who choose our roofer for their commercial roofing get benefits from our organization's responsibility.
Professional assistance is only a phone call or a click away!
Finding a commercial roofer is simple with All American Roofing! Simply call our organization or go to our contact page to discover a verified roof contractor in your region.