Metal Roofing Installation over Shingles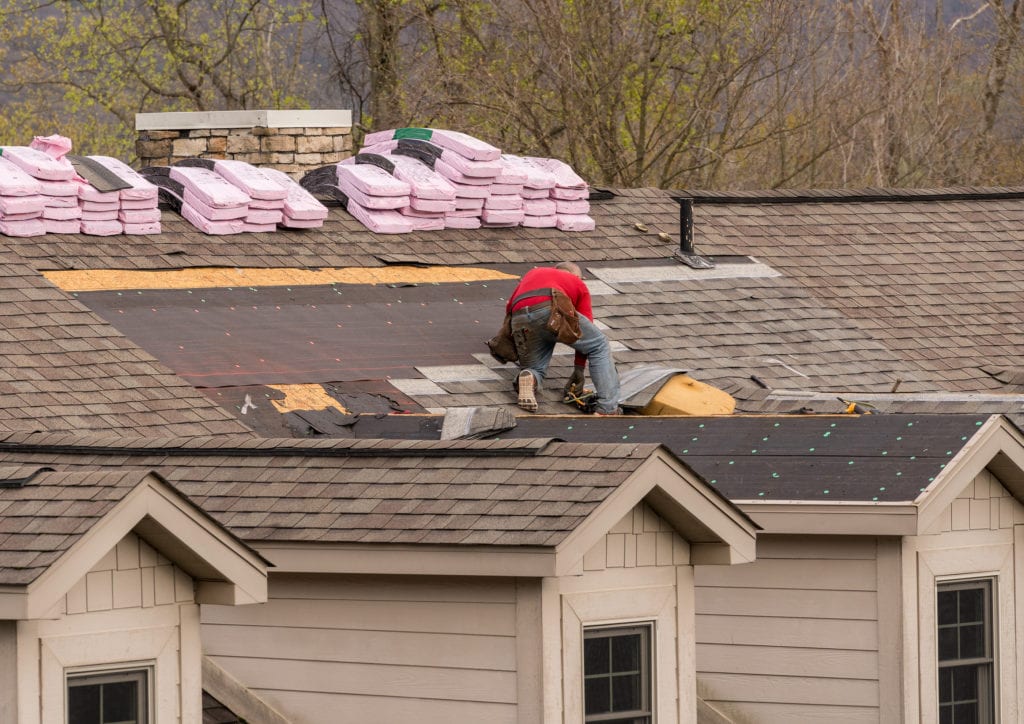 You need to contact local building authorities before even beginning the process of installing metal roofing over shingles to ensure it can be completed. The majority of areas allow a re-roof over one shingle layer, while others allow a re-roof over two shingle layers.
You would need a sub layer built over the shingles if you are dealing with a decent amount of broken or damaged shingles. During the roofing installation process, this can be established and implemented by your roofing contractor.
To offer added security, an underlay is intended to go over existing shingles. This added protection then provides an additional waterproofing layer to prevent leaks that can start with cracks and minor damage due to old shingles.
Shingle Installation Steps over Metal Roofing
You should take these precautions if you are looking to save costs when it comes to pre-installing your metal roofing over shingles.
Remove obstructions such as air vents or flashing pipes
Fix bent, torn or cracked shingles
Sweep the roof and clear any debris that could create a nuisance.
Note any leaks or gaps in the roof that could result in further damage if not handled prior to installation.
Is it safer to remove shingles until a new metal roof is installed?
No, the removal of shingles before building a new metal roof is not safe. The method of removing shingles can be messy and increase the cost of the job. But, in addition to cost considerations, you also offer an additional layer of insulation to the roof by leaving the pre-existing shingles.
Considerable Facts for Metal Roof Installation over Shingles
In the majority of instances, things stated above are valid. But make sure to verify with the local building codes to get approval of metal roofing installed over shingles.
You'll need to check for rotting rafters or sheeting if your shingle roof has leaks. Before building the new roof, these issues should be corrected.
If structural issues such as buckled trusses or decking that is sagging have been caused by the existing roof weight, these problems need to be fixed before new installation starts.
In order to prevent their granules from touching the metal and contributing to corrosion, it is typically a good idea to consider applying some sort of underlay on top of the shingles. Your contractor for metal roofing will advise you about the options for this.
Metal Roof over Shingles – Advantages
On their own, metal roofs have a variety of advantages, including their curb appeal, lifespan, eco-friendliness, and durability. In addition to a couple of others, installing metal roofing over shingles gives you these advantages. They include:
• Low costsof labor
• Additional layer of security
• Reduced wear and tear on shingles increases the lifespan
At All American Roofing we strive to do the right thing for the client's roof. Driving by the fact to do just to every roof, we serve in and around the Oklahoma City.