Roof Installation: Don't Hire Roofers Before Reading This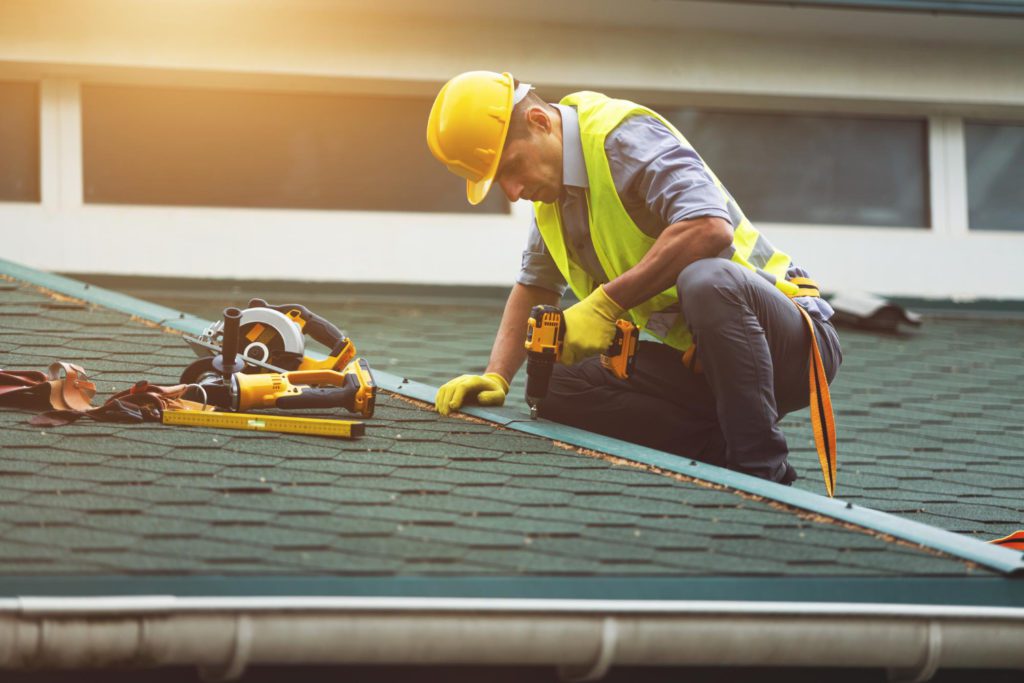 When it comes to installing a new roof, people get concerned about the time it will take. Other pre-installation procedures require time and inspection. Overall, the installation process is not about placing a new roof; it also involves purchasing new roofing material, hiring human resources and many other things. Therefore, it's normal for house owners to delay the installation procedure.
As a result, their house is exposed to harmful factors for a prolonged period and get damaged severely. That's why we have shared all the information related to roof installation to help our readers take the necessary step within time.
Also, whenever you notice the roof requires repair more often, you should contact commercial roofing experts in Tulsa, OK, to check whether it's time to let go of the old roofing material and install a new one.
To Identify the Suitable Roofing Material
While choosing the roofing material, you may want to pick the same old material for your house. Earlier, the options for materials were limited and people also did not have much idea about any new roofing type. But nowadays, plethora of options are available in the market; therefore, you should compare and choose them according to your requirement and taste. Generally, you must separate the material types into two categories- traditional and modern.
Traditional roofing materials such as asphalt, wood shakes and slates are indubitably famous for their durability and longevity. But nowadays, most Tulsa roofers prefer to install metal roofs because they can last more than 50 years and also increase the aesthetic appeal of your house.
How Long Do Commercial Roofing Experts Take Time to Install New Roofs?
Generally, the installation procedure takes a few days to complete. However, some factors, including the size of the house, weather and roofing material, determine the amount of time it will take.
First, talk about the size. It is evident that installing roof on a tiny house is less time-consuming than a villa or building. You should always work with reputed commercial roofing experts to avoid low-quality installation. Weather is also an essential factor here. Installing a roof during heavy rain or snow is not ideal, and it may take more time.
That's why, house owners should install their roofs during the summer or spring season. Also, the time required for installation depends on the roofing material. For instance, wooden shingle takes five to seven days to install, concrete takes eight to 10 days, and asphalt takes one to three days.
How Can You Identify the Qualities of the Right Roofers?
Since roof installation is a significant investment, you should take every step carefully. You cannot hire any random contractor to install the roof. Before hiring someone, you should check their background history, work experience and online reviews. It's important to notice how they communicate with their customers after installation.
Remember to check their insurance and license certificates. At least try to get a few quotes from several companies, compare the price, and then select. This will help you to filter for the right person for your roofing work.
What Are the Advantages of Roof Installation?
● Your house will become more energy efficient than ever
● Installing a new roof increases the curb appeal
● Enhance the sell value of your home
● Provide safety
● Increase the air quality in your house
Proof of Quality Is on the Roof
You should remember that purchasing quality roofing materials is not enough to get a long-lasting roof. Good quality craftsmanship is also mandatory to achieve this result. Finding good Tulsa roofers may take time.
You can also Google "Commercial roofing near me" to get reputable roofing workers in your area and get connected with, All American Roofing which is a very reputed company in Tulsa, OK. We can fulfill all your roofing requirements at an affordable rate. Contact us to book a schedule!