Roof Repair Alert: Assessing Extensive Damage Post-Storm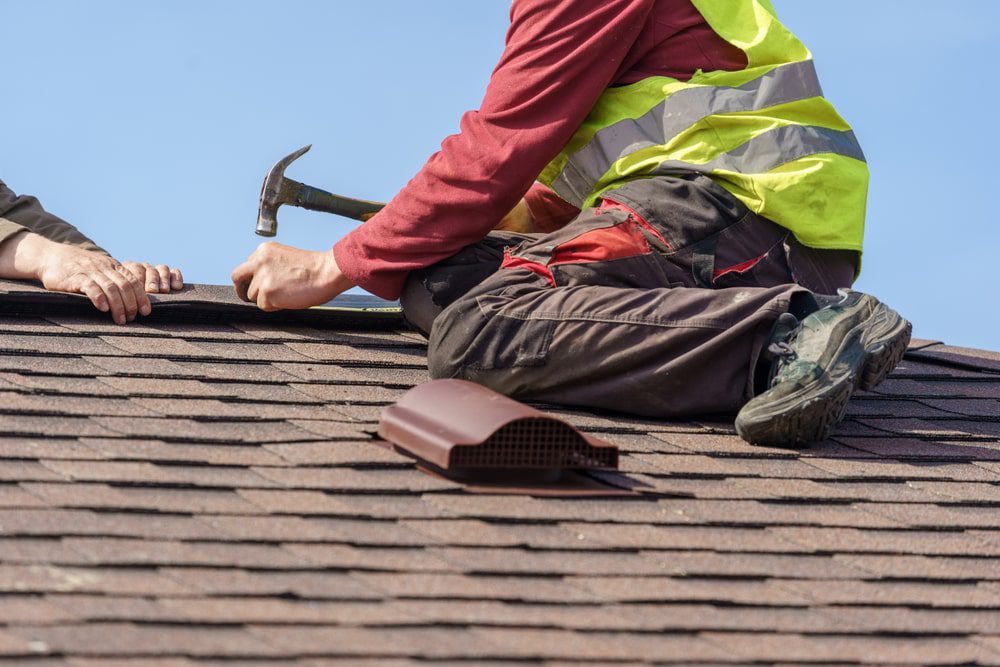 As a citizen of Tulsa, OK, you know that Oklahoma weather can be unpredictable, especially during storm season. Severe weather, like hailstorms, can cause damage to your property, particularly your roof. If you're unsure whether your roof has sustained damage from a storm, it's crucial to contact a professional roofing contractor in Tulsa, for an inspection. Neglecting roof damage can lead to more significant issues like water damage, mold growth and structural damage, which can be costly to repair.
Your Roof Sustained a Hailstorm Effect: Check Out for Devastating Signs
After a hailstorm, it's crucial to check for signs of damage to your roof, as this type of storm can cause significant damage to your property's exterior. Here are some of the most common signs of roof damage to look for:
Scattered Shingles in the Yard
One of the most apparent signs of roof damage after a hailstorm is finding scattered shingles in your yard. Hail can hit your roof at high speeds, causing shingles to loosen, crack or fly off completely. If you find shingles in your yard, it indicates that your roof has sustained hail damage and it's time to call an expert for commercial roofing in Tulsa, OK.
Finding Little Piles of Granules Inside Gutter
Another sign of hail damage is finding little piles of granules inside your gutter. Hail can cause the protective coating on shingles to wear off, leading to the granules coming off and collecting in your gutters. Over time, these granules can accumulate and cause blockages, leading to water damage on your roof and inside your home.
If you notice any broken or missing shingles, it's crucial to contact a skilled roofing contractor to inspect your roof. Broken shingles can expose your roof to water damage and affect your home's energy efficiency. Additionally, missing shingles can cause water to seep into your home, causing further damage to the interior.
Curled or Lifted Shingles on the Rooftop
Curled or lifted shingles on the rooftop can indicate storm damage. They can also be a sign of an aging roof, but it's best to rent a professional inspection to determine the extent of the damage. Curled or lifted shingles can allow water to seep under the shingles and cause damage to your roof deck.
Sagging or drooping gutters can indicate they're full of water or debris. It's essential to clean them regularly to avoid water damage to your roof and home. During a hailstorm, gutters can become clogged with hailstones and other debris, causing them to droop or sag. That can cause water to overflow and damage your home's foundation.
Staining on the Ceilings or Walls
Stains on the ceilings or walls can indicate water damage from a leaking roof. If left unchecked, it can lead to mold growth, which can cause health problems. It's necessary to fix any leaks in your roof as soon as possible to prevent water damage and mold growth inside your home.
Moisture Accumulation in the Gutter
Moisture accumulation in your gutters denotes that water is not draining correctly from your roof. Go for a roofing contractor who can inspect your gutters and ensure they're functioning correctly.
Time for Roof Inspection: Contact Roofing Contractor
The roofing companies have the knowledge and experience to identify and repair roof damage. They can assess the condition of your roof and recommend the best course of action to keep it in excellent condition.
Since you need professional skills to handle roof inspection, you may invite more damage to your roof. Highly-skilled contractors have the equipment and expertise to inspect roofs safely, so you don't have to put yourself in harm's way.
Early roof damage detection can save a significant amount of your money in repair costs. Let them identify problems before they become more significant and expensive.
Regular roof inspections and preventive maintenance can extend the lifespan of your roof and save you money in the long run. Hire a roofer for routine maintenance services to keep your roof in optimum condition.
Commercial roofing contractors use high-quality materials and techniques to ensure that roof repair is correct in the first place. They can provide long-lasting solutions to sustain more hailstorms.
All American Roofing: Get a Roof That's as Strong as Hulk
Don't let storm damage rain on your parade! Contact All American Roofing today for a free inspection and estimate. Our expert team will keep your roof in tip-top shape so that you can enjoy peace of mind during stormy seasons.
"Let the experts do the job with flair,
And leave you with a roof that's beyond compare."