Rooftop Rendezvous: A Guide to Picking the Perfect Roof!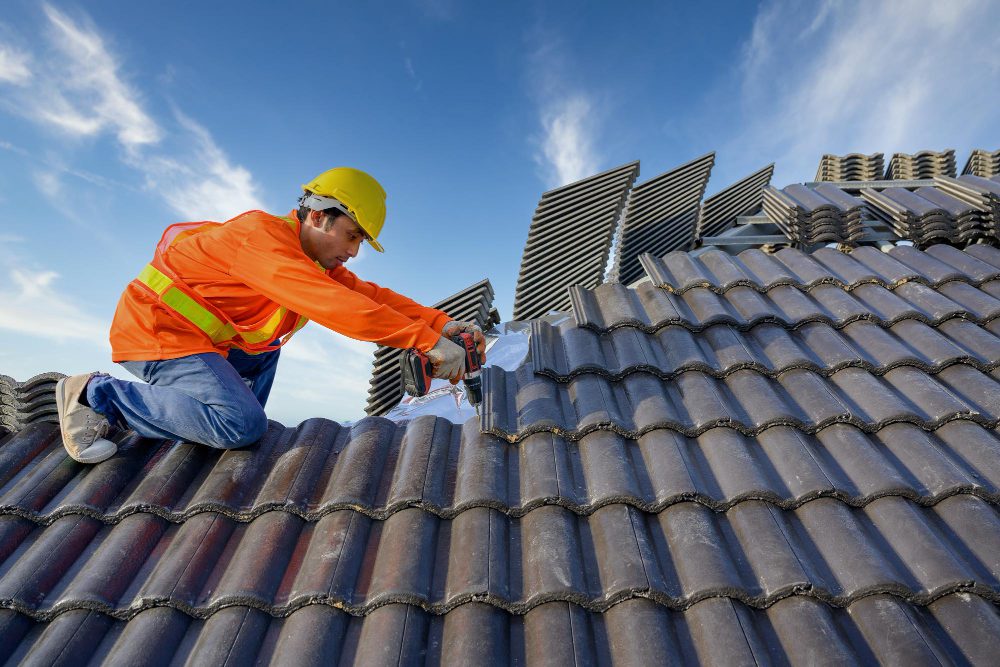 The roof of a house is more than just a protective covering; it is a crucial part of the entire structure that provides shelter and security to the occupants. A well-maintained roof not only enhances your property's aesthetic appeal but also ensures your family's safety and comfort. With so many roofing materials and options available, choosing the right one that suits your needs and preferences can be challenging. From traditional wood roofing to stylish clay tiles, each roofing material has unique benefits and drawbacks.
When it comes to roofing repair, selecting the right material is essential for functionality and aesthetics. With a plethora of options available, it is challenging to decide which type of roofing is best suited for your property. In this article, we will explore the top five roofing materials for roofing repair in OKC, along with their pros and cons.
The Versatile Shingles
Shingles are an affordable and popular roofing material lasting up to 25 years. They come in various styles, such as asphalt, fiberglass and organic, and can easily blend in with any architecture. They are also easy to install and maintain, making them an ideal choice for DIY enthusiasts. However, they are prone to damage during heavy wind and hail storms and can require frequent roof repairs.
The Long-Lasting Metal Roofing
Metal roofing is an excellent option for those seeking durability and longevity. It is made of copper, steel or aluminum and can last up to 50 years or more. Metal roofs are energy-efficient, fire-resistant and can withstand harsh weather conditions, making them a preferred choice for many homeowners. However, metal roofing repair can be more expensive than other options and may require professional installation and regular maintenance.
The Timeless Wood Roofing
Wood roofing is an eco-friendly option that can give your home a classic, timeless look. They are available in various types, such as cedar, redwood and pine, and can last up to 30 years with proper maintenance. Wood roofs offer natural insulation and are energy-efficient. However, they are susceptible to rot, mold and insect infestation and can be prone to fire damage.
The Stylish Clay Tiles for Premium Roofing Repair
Clay tiles are an attractive and stylish roofing option that can enhance the curb appeal of your property. They are available in various colors and textures and can last up to 50 years or more. Clay tiles offer excellent insulation and can withstand high winds and heavy rain. However, they can be fragile and prone to cracking if walked on or hit by falling objects, making roof repairs a challenge.
The Premium Slate Roofing
Slate roofing is a premium option for those seeking luxury and durability. They are made of natural stone and can last up to 100 years or more with proper maintenance. Slate roofs offer excellent insulation and are fire-resistant. They can withstand harsh weather conditions. They also have a unique and attractive look that can increase the value of your property. However, slate roofing can be expensive and requires specialized installation and maintenance.
For All Around Solutions of Roofing, Go for All American Roofing
If you want your roof to stay,
And keep the rainy days at bay,
Trust the experts, don't delay,
Call All American Roofing today!
Our team will fix your roof with care,
And make sure it's strong enough to bear,
All kinds of weather, with nary a tear,
So you can enjoy peace of mind without a single scare!
Don't wait for leaks to cause you strife,
Let us take care of your roof's life,
With our expertise and top-notch service, rife,
Your roof will be as good as new, we guarantee, for life!