The Fine Lines between Commercial and Residential Roofing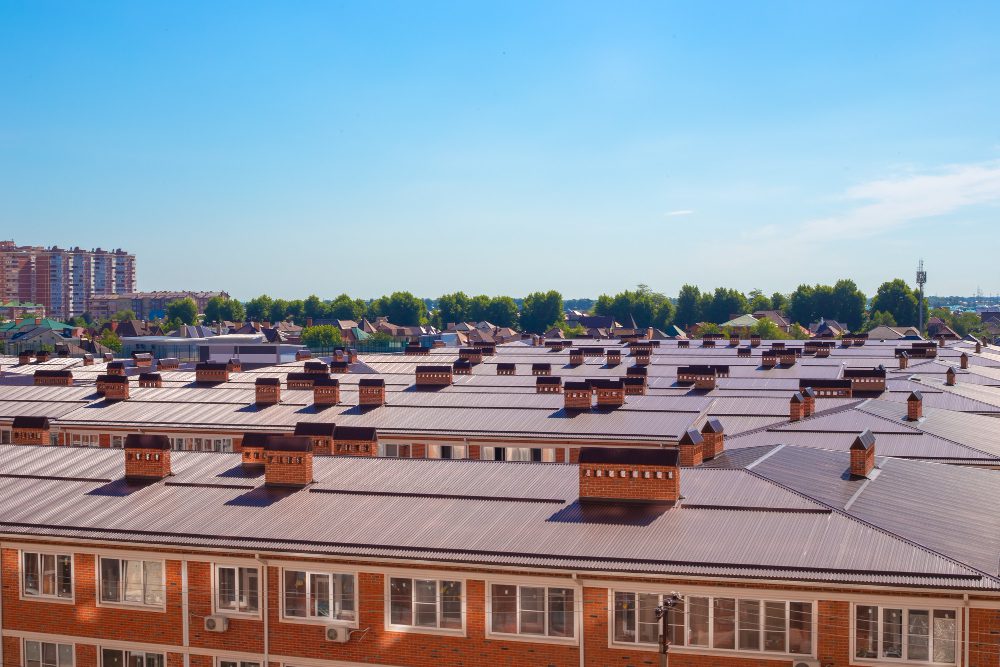 When it comes to roofing, not all roofs are created equal. The roofing needs of a commercial property are vastly different from those of a residential property. Commercial roofing requires specialized skills, knowledge and experience that differ from those needed for residential roofing.
This article will discuss the difference between commercial and residential roofing in terms of design, materials, maintenance, installation and cost. We will also explain why you need a professional commercial roofing contractor and how All American Roofing can help you with all your commercial roofing needs in Oklahoma City.
Understanding What the Differences Are
Design:
Commercial roofs are usually flat or low-slope, while residential roofs are typically steep-sloped. The flat or low-slope design of commercial roofs allows for more usable space on the roof, which is ideal for commercial use. Residential roofs are designed to be aesthetically pleasing and complement the style of the home.
Use of Materials:
The materials used for commercial roofing often differ from those used for residential roofing. Commercial roofs are typically made of materials like TPO, PVC, EPDM, and modified bitumen, which are more durable and can withstand the harsh Oklahoma City weather. Residential roofs are usually made of asphalt shingles, which are more lightweight and cost-effective.
Maintenance:
The maintenance required for commercial roofs is more extensive than that for residential roofs. Commercial roofs require regular inspections and maintenance to prevent leaks and other issues. Residential roofs may only require maintenance every few years.
Cost and Installation:
The installation of commercial roofs is more complex than that of residential roofs. Commercial roofs require more material, equipment, and labor to install, which makes them more expensive than residential roofs. The cost of a commercial roof depends on the size and complexity of the roof, as well as the materials used.
Why Do You Need a Professional Commercial Roofing Contractor?
The complexity of commercial roofing requires specialized skills, knowledge, and experience. Only professional commercial roofing contractors have the training, equipment, and expertise to install, maintain, and repair commercial roofs.
A professional commercial roofing contractor like All American Roofing can ensure that your roof is installed correctly and up to code. They can also help you choose the suitable roofing material for your building and provide regular maintenance to keep your roof in good condition.
Additionally, a professional commercial roofing contractor helps you fix the issues before they become significant problems and saves you money in the long run. Regular maintenance can also extend the life of your roof and prevent costly repairs or replacements.
How All American Roofing Can Help You with Your Commercial Roofing Needs?
We are a leading commercial roofing contractor serving Oklahoma City and the surrounding areas. With over 20 years of experience in the industry, we have the knowledge, expertise, and equipment needed to tackle any commercial roofing project.
Our team of professionals is trained in the latest techniques and technology in the industry. We use only the best materials and equipment to ensure your roof is installed and maintained to the highest standards.
We offer various commercial roofing services, including installation, repair, and maintenance. Our team can also provide emergency repair services to protect your business during severe weather events or other emergencies. Look no further when you need to get rid of your roofing woes once and for all.