The Maintenance of Flat Roofs During Spring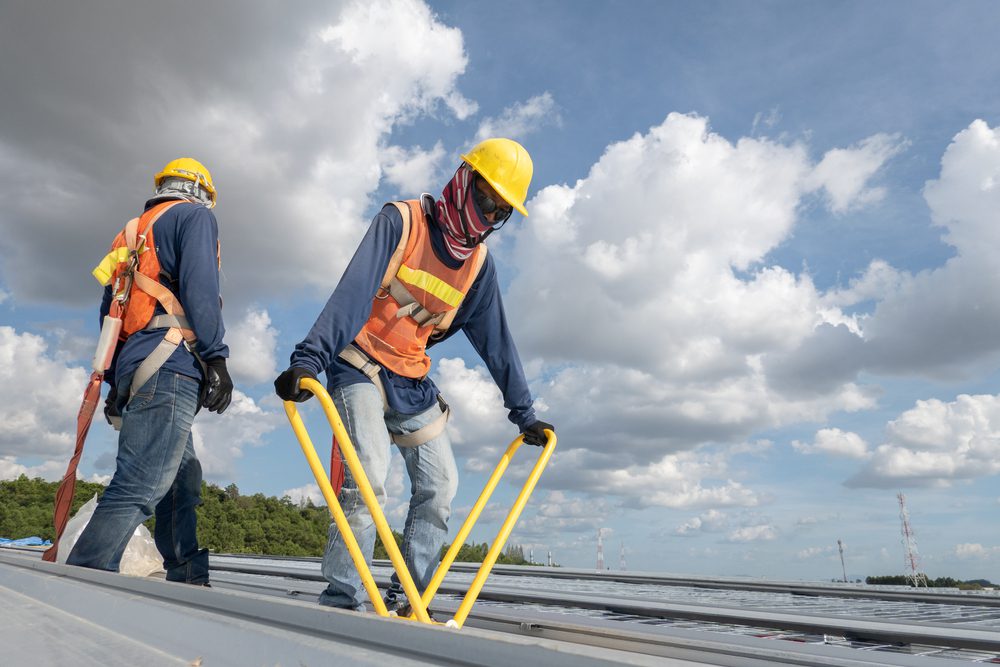 One of the major advantages of flat roofs is that they are easier to maintain. This also means, however, that maintenance is often more regular than roofs. This is especially true in spring, when the whole of the roof system is heavily affected by flows of water and quickly fluctuating temperatures.
Whereas you can carry out minor repair activities on your own flat roof, it is important to carry out a professional inspection that can help you recover all the damages and repairs you need before the summer. The reliable contractor on your roof is All American Roofing when it comes to the roof repair. We are the best roofing company in Tulsa with extensive experience in all kinds of roofing systems, to inspect your flat roof and identify damages before it is an issue.
Winter Makes Your Roof Vulnerable
The winters of OKC for houses are notoriously bad. There is a very great chance that your roofing membrane has been damaged between freezing and thawing, heavy snowfall, falling branches and the damage done to birds and animal species. The best-made flat roof, even for small tears and holes, can lead to serious leaks and other water-related damage problems if these are not dealt with.
If in Oklahoma, you're looking for a roof repair for a flat roof, your company should be our best roofing company. We can remedy any damage your roof might have suffered during winter, with extensive experience in every aspect of flat roof installation and repairs.
Drainage Problem Can Get Severe
The water bathing is one of the most common problems for homeowners with flat roofs in the spring. This is a special problem with older roofs, but even new roofs can have drainage problems that cause water to stick for longer than it should.
This is because of the drainage system nearly always. As waste is washed in the drainage tubes, the leaves and twigs can form obstacles to dirt and gravity, which slow down or can completely stop the drainage process. The longer it takes for the water to drain, the more opportunity it has to bring down the pipe, and if left unattended, a small block can lead to major problems.
In some cases, homeowners can unlock the drains by removing the drain dome and clearing it from dirt. If it doesn't work, you'll probably have to snack your drain to remove the blockage and let the water go. Because one of our priorities is the flat roofing system in OKC at All American Roofing, we're equipped to help you deal quickly, efficiently and safely with all your drainage problems. We can also check that there are no leaks that could damage your house with invisible water.
Get Your Roof Ready for Summer
One of the great things about a flat roof is that it can be used in the summer as an extension of your living area. Particularly in Tulsa, which doesn't always feature home design on its balconies and porches, a flat roof can be the perfect space in the summer to grill and chill.
But using your flat roof also increases wear and tear, making it even more important for you to conduct a thorough spring inspection.
If you plan to use your flat roof in this summer for your living area, call our OKC roofers— you can ensure that your roof is ready to be used in summer and can even advise you on how to maintain it in good shape during heavy-duty months.
Apart from the fact that flat roof houses give a trendy profile and extended living space they become increasingly popular in OKC area, but also provide an effective alternative to easier to maintain pitched roof. Place your trust in our professional roofers. Call us now.