What Are the Different Types of Commercial Roofing?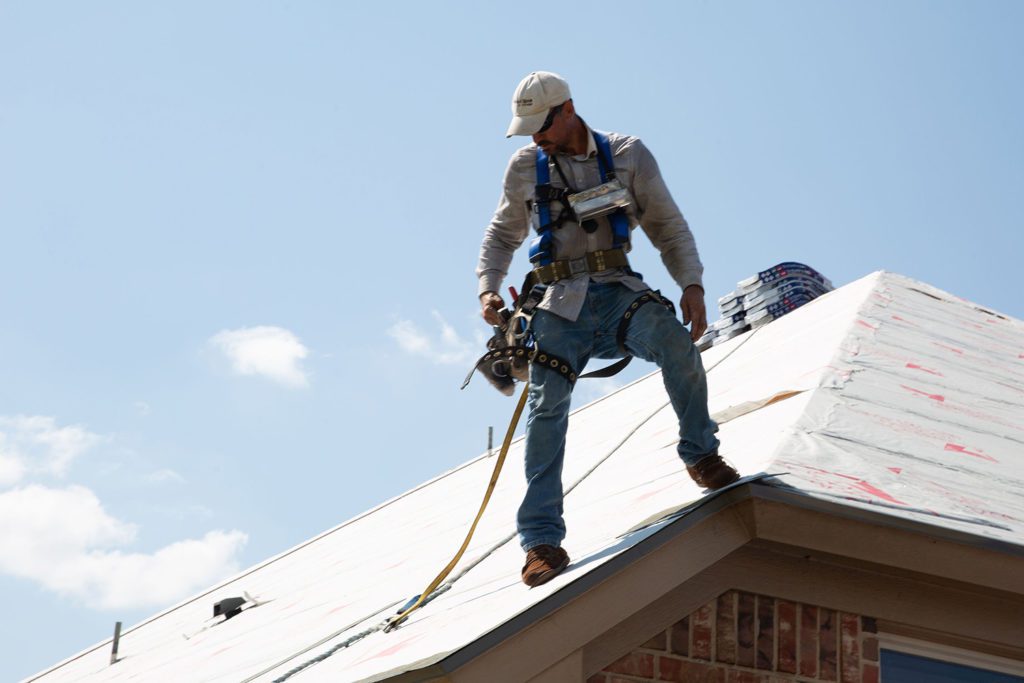 When you're choosing a new commercial building, you need to consider a wide variety of material options. The right product of your commercial roof will decide the efficiency of and lifetime of your commercial building. Since there are a long list of commercial roofing types, it's hard to choose the right option for your building. Contact a commercial roofing contractor in Oklahoma City to select the right material that suits both your budget and business. If you are in search of an efficient repair or replacement roofing material, you should consider contacting commercial roofing in OKC.
Metal Roofing
Metal roofing is considered to be one of the most long-lasting roofing systems. Unlike other roofing types that last 10-20 years, metal roofs can survive 30 -50 years. Due to its lasting ability, metal roofs cost more than traditional roofs such as shingles and tar. Contact a commercial roofing service in OKC to learn more about commercial metal roofing.
Thermoplastic Roof Membrane
This roofing system involves two types of materials – polyvinyl chloride (PVC) and thermoplastic polyolefin (TPO). The durability and resistance made PVC and TPO one of the most popular options for restaurants. They come with a variety of designs and prevent UV ray damage, tears and punctures.
Thermoset Roof Membrane
Thermoset roof membrane is easy to install and has a great lifespan. One of the biggest advantages of thermoset roof membrane is – it requires less maintenance and repair work. It's a hassle-free commercial roofing option that protects you from ozone and UV rays.
Modified Bitumen Roofing
When it comes to finding a durable and walkable roofing deck that withstands regular roof traffic, modified bitumen roofing is the option to look for. It has two-ply systems that prevent water from entering inside. In order to ensure long lasting performance, you need to schedule annual cleanings and inspections. Contact a professional commercial roofing contractor in Oklahoma City to learn more about modified bitumen roofing.
Green Roofing
Green roofing is an environmentally friendly roofing material. Despite being watertight, a green roof allows proper drainage. When it comes to protecting the environment, a green roof comes up with all the solutions. It's durable and effective in both ways.
When you have a commercial roofing project in hand, you need a commercial roofing expert by your side. All American Roofing is good at providing both commercial and traditional roofing services to the people of Oklahoma. Contact us today to learn more about our services.