Why Do Homeowners Prefer Metal Roofing More for Their House?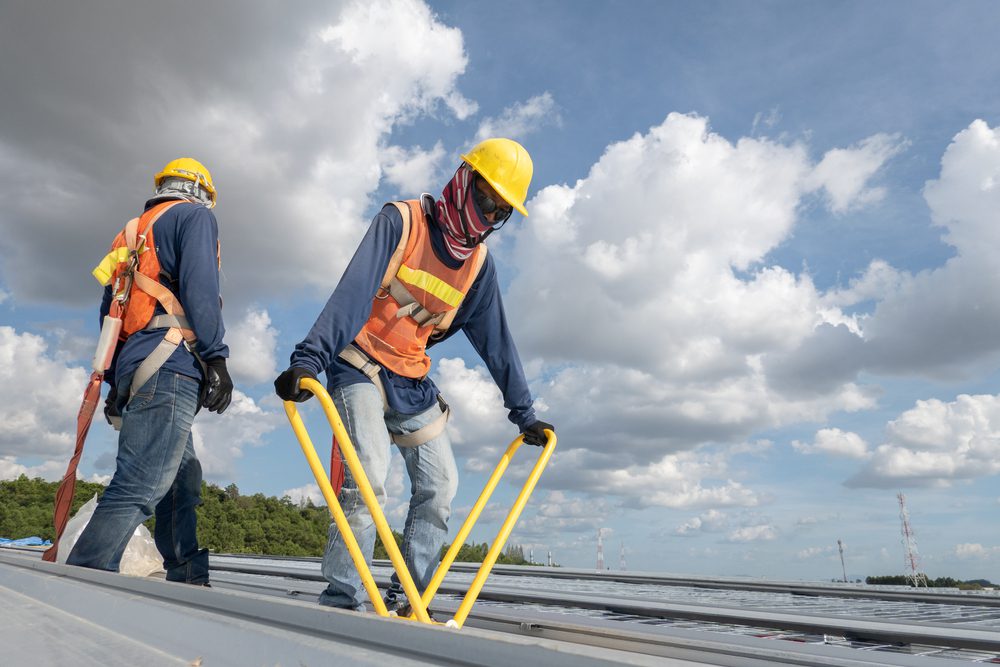 You may picture lodges, country homes and barns with metal panels while thinking of metal roofing. Metal roofing gains popularity among people and many of them use this material as a luxury roofing. We all know that tornadoes occur more often in Oklahoma City compared to other cities. As a result, house owners need to repair their roofs almost every year.
Due to these reasons, nowadays, many house owners prefer sleek and smooth metal roofs more than other materials. These roofs are known for their durability and sturdiness. If you want to install a metal roof in your house or building, contact a commercial roofing contractor.
Let's Know About Roofing Shingles
In previous years, roofing shingles refer to the wood roof which is installed from the bottom to the top of a roof. But today, the experts use the term "roofing shingles" for a huge variety of roofing materials including metal, asphalt, clay and slate.
Now Let's Discuss Metal Shingle Roof
Metal roofing is another umbrella term to identify various types of metal such as corrugated roofing, aluminum roofing, stone-coated steel roofing, copper roofing and standing seam roofing. This type of shingle roof replicates the appearance of tile, asphalt wood shingle roofing. House owners get the industrial-strength durability to fight against extreme weather conditions along with a traditional look.
What are the Advantages of Installing a Metal Roof?
The Roof is Lightweight
Metal roofs are far lighter compared to other roofing elements like concrete. Oklahoma experts have shown us that concrete tiles can reach up to 900 pounds per square but metal roof ranges between 50 to 150 pounds per square.
Easy Installation
Easy installation is another benefit that we cannot afford to ignore. The width, length and size proportion make it easy to handle. You can find most of the metal roofing in 12- to 36-inch-wide panels which the commercial roofing experts can handle easily.
Increase Property Value
Before selling your house to potential customers, you can install a metal roof to increase the curb appeal and value. Research has shown that installing metal roofing is able to enhance the value of a house by up to 6%.
Customers May Get Discounts
Many house owners get discounts on an insurance policy after purchasing a metal roof. For instance, the house owners in Texas can lower their homeowner's insurance by up to 35%.
Call for Professionals
It is not easy to select the most suitable roofing material for your house among the various options. It would be best if you hire a professional commercial roofer and inspect the condition of your roof before selecting any. The specialist can suggest to you which can be the most suitable option for you. To know more about roofing material and its benefits, contact All American Roofing in Oklahoma City.