Why Hiring A Commercial Roofing Contractor Is Best?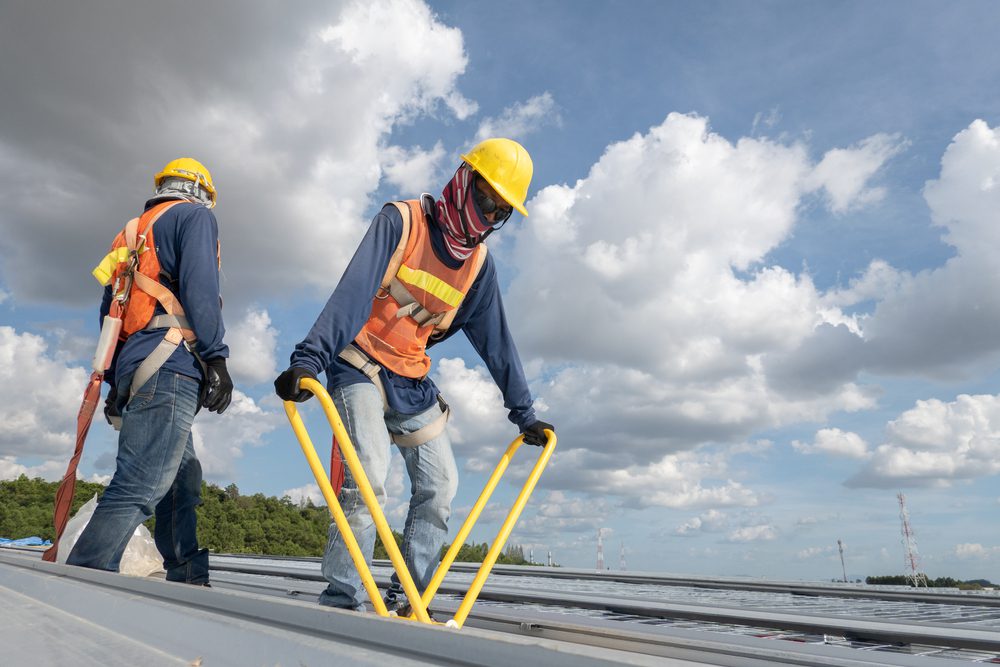 Even though do-it-yourself seems to be an affordable option for many nowadays, you should definitely consider hiring commercial roofing because small roof issues can lead to serious damage if not treated in time. For example, you need a commercial roofing to protect your belongings from natural climatic conditions. Professional roofers are not only good at major roofing work but they are also great at maintaining your commercial roof for years. Hence, it is best if you could hire a professional who has the knowledge and expertise of this kind of  roofing. Here are a few points to consider if you are looking for a commercial roofing contractor in Oklahoma City.
Quality Means Longevity:
We all know that the longevity of a product depends on the quality of the same. It's the same for roofing as well. Hiring a professional commercial roofing contractor ensures that you get the best roofing materials. Most professionals strongly oppose DIY approach as you might not be an expert who can distinguish between the high and low-quality roofing material.
On the contrary, you may waste a lot of money over the years buying poor-quality materials over and over again. However, a professional roofing contractor will even help you get a good deal on wholesale market, which will save a considerable amount of funds that you can invest in your other necessities.
Safety Matters:
You might think that you will be able to pull off the endeavor of mending a commercial roofing all by yourself. But it is really important to be extremely cautious about the installation of commercial roof. There have been several accidents where roofs have fallen down and someone has got injured simply because the job was done by arookie.
You might be thinking that you have read all the safety procedures and followed them to the core. However, what you might not be paying attention to is that you may lack the knowledge or experience that a professional roofer has.
Fits Within Your Budget:
If you are thinking that hiring an Oklahoma City commercial roofing professional will not fit within your budget, think again.  When you go shopping for DIY roofing, you do not have a clear idea of exactly what you need. You overspend on things that you may not even end up using.
However, a professional roofer will know exactly what to use to suit your requirements. Hence, there is no overspending at all. Moreover, you do not even have to go through the tedious process of budgeting as that is also taken care of by the experts.
Your One-Stop Solution:
While DIY may seem cheap, it actually may incur more expense than you estimate. And the end result may not even be satisfactory if you are not a skilled roofer. Hence, All American Roofing is here to help you out with your roofing needs within your budget.