Why Roofing Contractors Should Know About Roof Cover Boards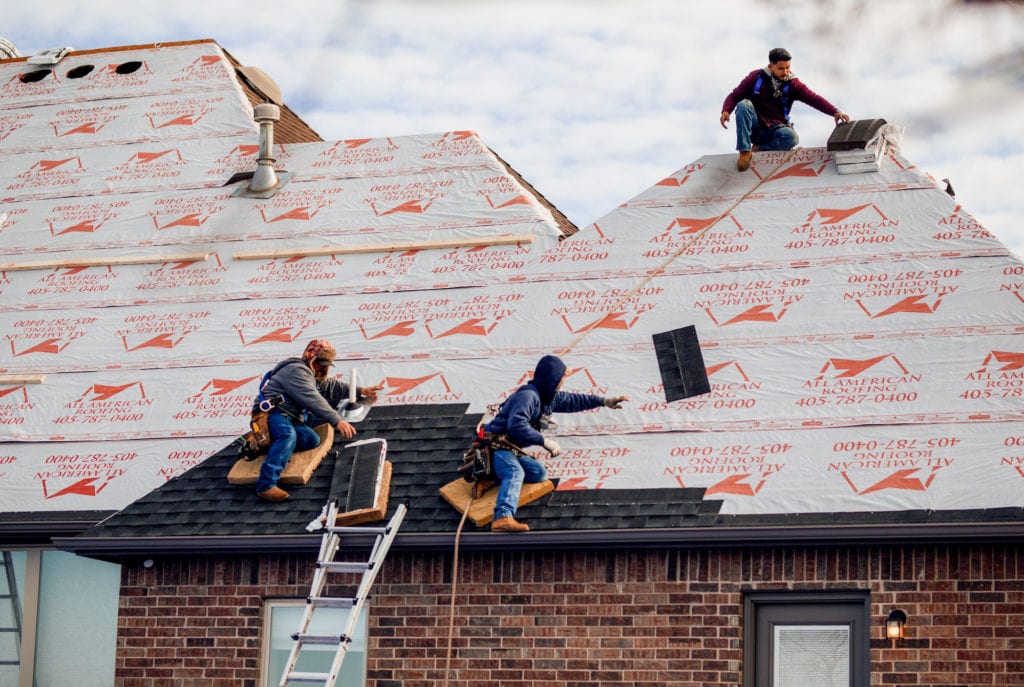 Roofs are probably the most important parts of any low-height buildings, be it domestic or commercial. Indeed, there are work yards or garages with only a roof and no walls. Therefore, as a roofing contractor in OKC you are responsible for designing and building roofs that stand up to natural and manual wear and tear, are durable, and can withstand a reasonably good amount of force. A roof cover board is a part of all that, and thus Oklahoma roofers need to be aware of it.
What They Are?
Roofing cover boards are substrates to be inserted between the membrane and insulation. Often called double-layered insulation, the cover boards act as barriers that prevent the hot asphalt or solvent adhesives from damaging the insulation underneath. They were initially used in commercial roofing only; however, nowadays they can be found in home roofing systems as well.
This innovation gives some unique advantages to your roofing system. First of all, roof cover boards are great at protecting the insulation from forming blisters out of insulation off-gassing when hot or in contact with solvent-based adhesives. Also, they provide additional durability to the system, making the roof resistant to natural and manual wear and tear.
Advantages
There are multiple advantages of using roofing cover boards. A single-layered roofing insulation system will often form a warped mess due to irregularities in the substrate. With a double-layered roofing cover board system, that won't happen. There are even further benefits of using roofing cover boards such as:
Forming a suitable and advantageous substrate for installing the membrane.
Providing additional durability to the roofing system.
Providing improved impact resistance to the roofing system.
If the roof catches fire somehow, the external fire cannot spread so easily with a roofing cover board present.
During storms, a double-layered system resists the updraft force substantially.
The cover boards act as a thermal barrier between the substrate and the insulation, providing extra indirect insulation.
The cover boards are made out of substances like Perlite or Dens-Deck which prevents moisture from seeping into the system.
Contact Us
If you need the services of a good roofing contractor in OKC, don't hesitate to contact All American Roofing at once! We are the best Oklahoma roofers you can find, and we have years of roofing service history all around the state to prove it.