Your Path to Impenetrable Haven: The Power of Elite Roofing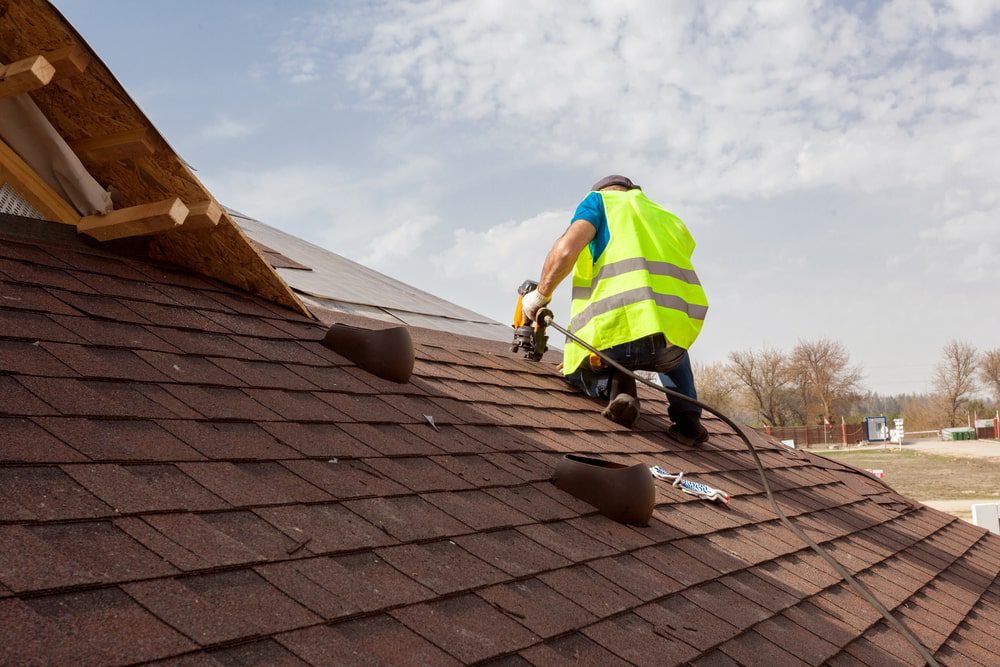 Dwelling beneath the clear azure skies and watching the rainfall cascade over your roof is a tranquil experience. However, the tranquility can dissipate if the same rainfall permeates your interior due to a faulty roofing system. For those seeking a rock-solid shield against the elements, understanding the depth and breadth of roofing solutions is paramount. This write-up provides a comprehensive guide on the stellar advantages of a top-notch roofing system and the significance of hiring a GAF Master Elite contractor.
Decoding the Anatomy: Roof vs. Complete Roofing System
A roof is not merely a canopy over your head. It assembles many components working together to safeguard your abode from external elements. This cohesive unit, known as a complete roofing system, consists of everything from roof decking, underlayment and drip edges to shingles and ventilation. Each component, when in harmony, constitutes a secure shelter. However, having these components installed by a certified contractor truly matters. It brings us to the relevance of a GAF Master Elite contractor.
The GAF Advantage: Why Settle for Anything Less?
GAF is known as the largest roofing manufacturer in North America, renowned for offering high-quality materials and comprehensive warranties. The distinguishing factor lies in their commitment to exceptional training and certification of their roofing contractors. The stringent certification process ensures that every GAF Master Elite roofing contractor is skilled and committed to delivering top-quality roofing systems. These certified experts guarantee optimal installation, ensuring every component of the roofing system functions at its best.
Unveiling the Gold Standard: Deciphering Master Elite Roofing Certification
The GAF Master Elite certification is an accolade achieved by less than 2% of roofing contractors in the U.S. It symbolizes a roofing contractor's commitment to professional development, customer satisfaction and adherence to the best industry standards. These certified professionals are qualified to provide the highest level of workmanship, securing the integrity and longevity of your roof. They undergo continuous training and are always up-to-date with the latest industry practices and trends.
Endurance Defined: The Lifespan of a Roof from a GAF Master Elite Contractor
A GAF roof system's lifespan largely depends on the installation quality, climate and regular maintenance. When installed by a GAF Master Elite contractor near you, your roofing system can last for many decades. A properly installed and maintained GAF roof, subject to normal weather conditions, can comfortably exceed a lifespan of 25 to 30 years, with some high-quality shingle lines even reaching 50 years.
Under the Safety Umbrella: Unraveling Your Roof's Warranty
One of the great advantages of using an elite contractor for your roofing needs is the impressive warranty options. GAF offers one of the best warranties in the industry. The Golden Pledge Warranty, exclusive to GAF Master Elite contractors, covers both the material and workmanship for a 50-year period. This level of protection offers homeowners significant peace of mind, knowing their investment is well secured.
Caring for Your Guardian: The How-To of Roof Maintenance and Protection
Maintaining your roof's longevity involves regular inspection and timely repair.
Scheduling biannual inspections with the contractor can detect potential issues before they become costly.
These experts can recommend the best maintenance practices, such as clearing debris, trimming overhanging branches and inspecting for any signs of damage.
An actively maintained roof can help in maximizing the life of your GAF roofing system.
Unleash the Power of Elite Roofing with All American Roofing
Don't settle for anything less than the best. Protect your home with the unparalleled expertise of a GAF Master Elite contractor. With All American Roofing, you get more than a roof – you get a lifetime of safety and serenity under one solid shelter. Let's transform your home into an impervious haven. Reach out to All American Roofing today – because every American deserves the best roof over their head. Act now; embrace the Elite!