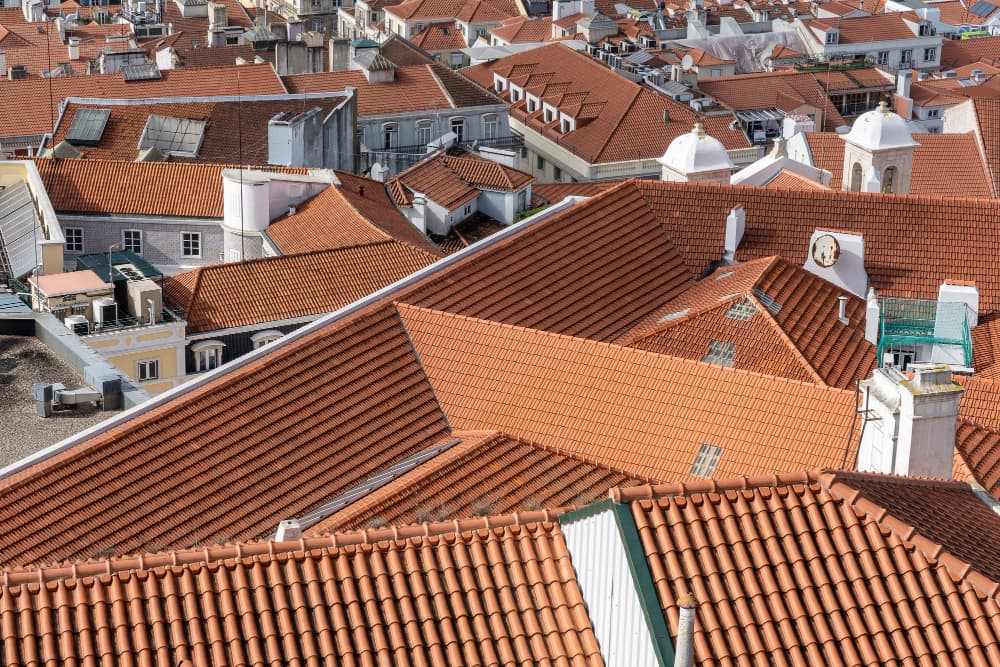 "Embrace enduring excellence, for the aftertaste of inferior quality lingers while the allure of a low-price fades away."
This quote couldn't be more fitting when choosing a roofing contractor. Often, homeowners need to consider the long-term implications before opting for the lowest bid or hiring a non-local contractor. Yet, when protecting your greatest asset – your home – quality, trust and local expertise should never be compromised. Consequently, we assert that the best roofing company you could select for your roofing needs is frequently one right in your backyard in Tulsa. This decision is more than convenience; it's about making a choice that ensures quality and peace of mind.
Why Hiring Locally from Best Roofing Company Makes A World of Difference
Opting for local roofers is more than just a matter of convenience. More importantly, it is about trust, reliability and knowledge. Local roofers better understand Tulsa's specific weather conditions and building regulations than outsiders. They are easily accessible and can provide prompt service in an emergency. Plus, you are contributing to your community's economy with local companies.
Cracking the Code: How to Identify Top-notch Local Roofers
It's not enough to hire a local roofing contractor. You need to ensure they are up to the task. Here are a few elements to consider:
The Three Crucial Certifications
It is paramount that your chosen contractor possesses all three certifications – licensing, bonding and insurance. A licensed roofer signifies they meet the state's minimum requirements for professional competence. Bonding protects you financially if the contractor fails to complete the job or meet other obligations. Insurance covers workers' compensation and liability, shielding you from lawsuits if a worker gets injured on your property.
Do They Stand the Test of Time?
One way to gauge the reliability and consistency of a roofer is their longevity in the business. A long-standing operation often speaks volumes about its experience, expertise and customer satisfaction.
The Assurance Factor: Workmanship Warranties
The best roofing company will always stand behind their work. A solid workmanship warranty provides peace of mind, knowing that if something goes wrong due to installation errors, the contractor will take responsibility and rectify it free of charge.
Certified by Shingle Manufacturers: A Mark of Quality
Certification by shingle manufacturers indicates that the contractor is up-to-date with the latest installation techniques and products. It often entails special training, making the contractor more knowledgeable and adept.
The Leadership Connect: Is the Owner Accessible?
When the owner of a roofing company is reachable and engaged, it demonstrates a commitment to customer satisfaction. Directly interacting with the owner often ensures prompt and adequate addressing of your concerns.
Reviews Speak Volumes: The Importance of Positive Feedback
Don't underestimate the power of reviews. They offer unfiltered insight into the experiences of past clients, helping you assess the credibility, professionalism and quality of work a roofing contractor provides.
Therefore, finding the best roofing company in Tulsa or any location necessitates a well-rounded assessment of multiple factors. Take your time with a decision based on cost alone. Furthermore, research and ensure you're getting the best possible value for your money and a roof that will stand the test of time.
Elevate Your Roofing Experience with All American Roofing's Expertise!
Experience excellence with All American Roofing! From repairs to replacements, our local experts ensure top-notch craftsmanship backed by licensing, bonding and insurance. With a solid workmanship warranty and glowing customer reviews, your satisfaction is our priority. Support your community while elevating your roof's durability and aesthetics with the best roofers in Tulsa. Don't settle for less when you can have the best—choose us today!