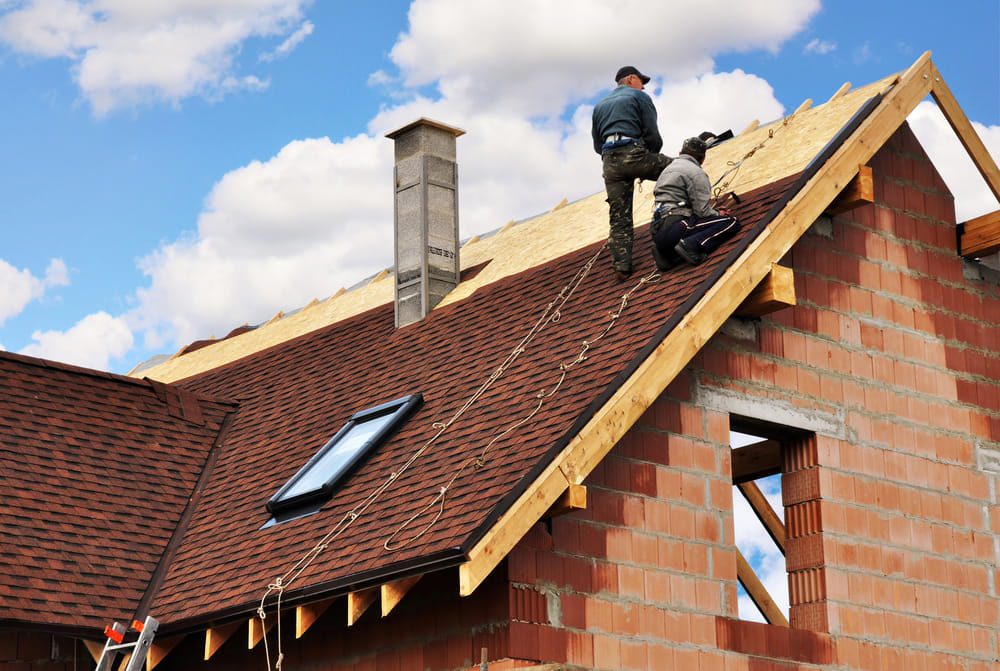 Homeownership is a privilege accompanied by a significant responsibility, the heart of which lies in maintaining your home. Hence, entrusting its care to the right professional is of paramount importance. The journey to find one of the best roofing companies can be strenuous, particularly with a multitude of options out there, each offering unique services. However, simplify the search by asking the right questions, thus ensuring you should have a peaceful mind and the long-term safety of your roof.
The Roofer's Credibility Quest: Why It's a Must for Your Roofing Project
The authenticity of roofing companies is paramount to ensure quality service. Be aware of their credibility if you're scouting for a roofer in OKC. Reputable companies will proudly share their customer testimonials, accreditations and licenses. If they don't, it's a clear red flag.
Why Determining Roofing Contractors' Credibility Is Must?
When talking to reputable roofing companies, their business name is key. An acceptable answer would be a recognized company name with a good reputation in your community. What about an unacceptable answer? A business name that's non-existent or frequently changed – a common practice among fraudulent contractors.
Do They Ensure Adequate Insurance Coverage?
Every roofing company should provide worker's compensation and liability insurance. An acceptable answer would be that they have both, with proof. An unacceptable answer is to do away with the question by making any excuse for not having insurance. Never compromise, as any mishap can make you financially vulnerable.
Who Will be the Inspector of the Installation?
"A crucial part of the roofing process is the inspection." Ideally, a company representative or project manager should conduct this to ensure quality workmanship. An unacceptable answer would be leaving the inspection to the crew members without official supervision.
Gatekeepers of Greatness: Prescreening Roofing Companies Before Commitment
Doing your due diligence before hiring is non-negotiable. Always ask for references, verify insurance and check the business history. A good contractor will appreciate your vigilance and cooperate with your screening process.
Will They Give You a Written Estimate Over Email?
A professional roofing company will provide a detailed written estimate, ideally via email. Any hesitations or verbal estimates are unacceptable. Written estimates ensure transparency and prevent future disputes.
How Much Do They Charge Per Square Foot?
Pricing clarity is crucial; otherwise, you can't tally with other roof builders. The acceptable answer would be a clear rate per square foot, dependent on materials and complexity. Vague pricing structures or surprisingly low quotes can often lead to hidden costs down the line.
Do They Provide Roofing Layover Service?
While not suitable for every job, layover services can be cost-effective for some roofs. A company that doesn't offer this could limit your options.
Roofing Layover or Replacement: Which One Is Good for Your Roof?
A good roofing contractor will evaluate your roof's condition and advise on the best solution, whether a layover or a full replacement. The final decision should always align with your roof's long-term health.
Getting Acquainted with Heavy Shingles
Roofing contractors should advise on the weight of shingles that your house can handle. Ignorance of this could lead to structural damage.
What's the Importance of Roofing Estimators' Visits to Your Premises?
An on-site roofing estimate is the most accurate, considering all potential complexities. Any company suggesting online estimates might need to consider all necessary factors.
Schedule Your Expert Roofing Consultation
Making the right decision on roofing companies in OKC can seem overwhelming. But if you're well-armed with the right questions and expectations, it's a smoother ride. When you're ready to experience top-tier service from a reputable team, click here to connect with All American Roofing. We're ready to raise your expectations of what a roofing company can be.