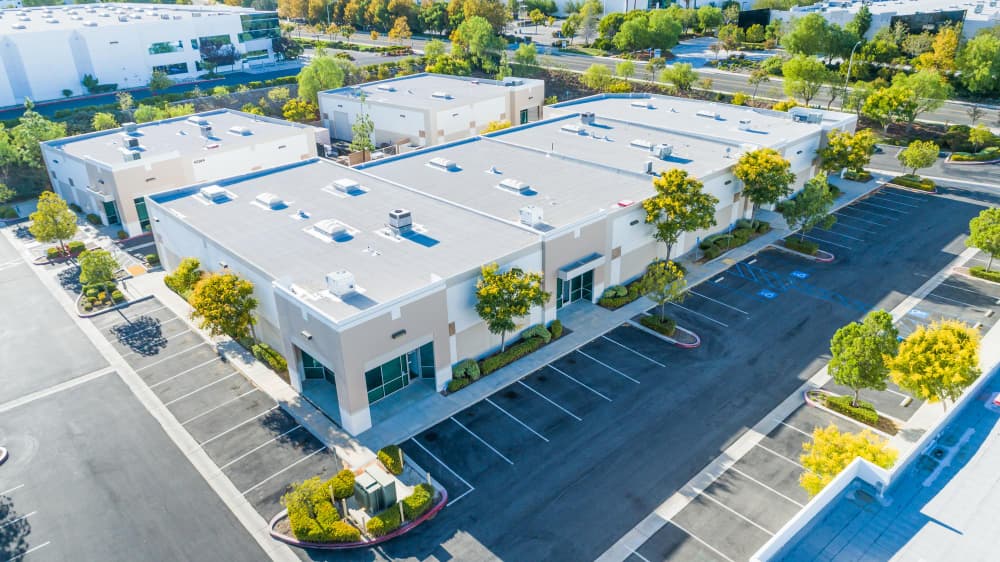 "Roofing is not just about sheltering us from nature's whims; it's a testament to architectural finesse that crowns our homes."
Your roof, a vital element that combines protection and aesthetics, deserves an expert's touch. As you stand on the precipice of choosing the perfect roofing contractor for your Tulsa, OK, home, navigating a sea of options might feel overwhelming. Fret not; this article unveils a compass of wisdom to steer you toward the choicest of professionals. Step forward enthusiastically as we plunge into roofing craftsmanship, a voyage that guarantees to preserve your sanctuary's security and aesthetic allure.
Digital Praises Speak Volumes: Trust Online Reviews
In the digital age, online reviews are the new word of mouth. Before settling on a roofing contractor, check online platforms for testimonials and feedback. These reviews can provide a sneak peek into the contractor's quality of work, professionalism and reliability. While a few negative reviews are normal (no one is perfect), consistent complaints or red flags should be a cause for concern.
Striking the Right Balance: Pricing Matters
Like other specialized professions, commercial roofing services can have a broad pricing spectrum. Be cautious of quotes that seem too good to be true. Often, extremely low prices could hint at compromised work quality or the use of substandard materials. On the other hand, exorbitantly high prices don't guarantee the best service either. Aim for roofing contractors whose pricing sits comfortably in the middle of the average – it's often a good indicator of fair pricing and quality service.
Clear as Day: The Importance of a Detailed Written Estimate
Once you've narrowed down a few potential choices, approach each roofing contractor for a comprehensive written estimate. This document should break down costs, labor, materials and other essential details related to the project. A detailed estimate protects you from hidden costs and gives you a clear perspective on what exactly you're paying for. If a contractor hesitates or refuses to provide this, it might be a sign to steer clear.
Future Peace of Mind: Always Check for Warranty and Guarantee
A new roof is a significant investment; like any other investment, it should come with assurances. Before sealing the deal with a roofing contractor in Tulsa, discuss warranties and guarantees. A good contractor will back their work with a robust warranty, ensuring that any flaws or issues emerging after the project's completion will be taken care of. A warranty reflects the contractor's confidence in their work and gives you peace of mind for the future.
Credentials and Certifications: Signs of True Professional Roofing Contractors
In the roofing world, credentials aren't just fancy pieces of paper; they're a testament to a contractor's expertise and professionalism. Ensure the reputed roofing contractor in Tulsa, OK, that you consider is fully licensed to operate in the state. Additionally, certifications from roofing manufacturers or affiliations with professional organizations indicate they are up-to-date with the latest techniques and standards.
Communication is Key: Ensure Open Channels
Have you ever tried reaching out to a service provider to be met with radio silence? Frustrating, isn't it? A contractor's communication skills often reflect their professionalism. From the moment you make initial contact, note how promptly they respond. Open communication channels remain pivotal in ensuring the prompt and efficient handling of any concerns or alterations during the project.
Previous Work Portfolio: A Picture is Worth a Thousand Words
While reviews and testimonials give you a feel of a contractor's reputation, their portfolio showcases their craftsmanship. Most seasoned commercial roofing contractors will have an album or online gallery of past projects. Take a moment to browse through. Look for diversity in their projects, attention to detail and the overall quality of their finishes. It can give you a tangible sense of what you can expect for your home.
Ignite Your Roofing Transformation with All American Roofing!
Are you ready to transform your roofing dreams into reality? Partner with All American Roofing, your trusted guide to expert roofing solutions for commercial roofing in Tulsa, OK. From meticulous craftsmanship to unwavering reliability, we're committed to enhancing your home's allure while safeguarding it from the elements. Experience a seamless journey toward a resilient and stunning roof that stands the test of time. Take the first step today and redefine your roofing experience with us. Your dream roof is just a call away!