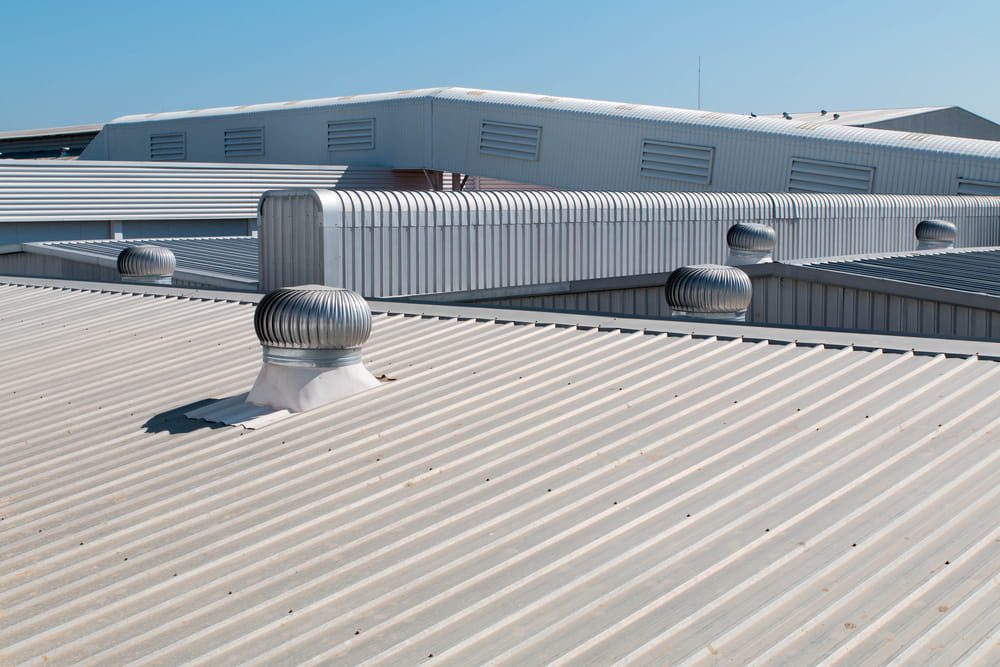 When it comes to safeguarding your commercial space, the roof is the first line of defense against nature's elements. A minor leak can escalate into a significant problem, leading to costly damages. What you need is the assurance that your roof is in expert hands. With a changing climate and unique weather conditions, the key lies in choosing roofing contractors with a proven track record in Oklahoma City. This decision guarantees a sturdy, reliable roof and provides a range of benefits that commercial roofing services offer. Let's discuss those benefits.
Unmatched Accountability:
Choosing the right roofing contractors means you opt for a team that takes full responsibility for your project. Every step is done precisely, from selecting the right materials to planning the layout and executing the task. This accountability ensures compliance with local building codes and industry standards. It also provides a clear structure for warranties and service agreements, safeguarding your investment for the long term.
Distinctive Expertise with Commercial Roofing:
Years of experience and training stand behind professional commercial roofing services. This expertise allows for an in-depth understanding of various roofing types, materials and the specific challenges Oklahoma City's weather poses. These experts leverage their knowledge from design to installation and maintenance to offer personalized solutions. Their experience ensures that the work is completed with impeccable quality, reducing the need for costly repairs or replacements down the line.
Advanced Roofing Systems:
Innovation is key in the roofing industry. Advanced roofing systems incorporate the latest durability, energy efficiency and aesthetics technologies. Roofing professionals can implement these systems, providing your business with a roof that looks great and performs exceptionally. From reflective coatings to green roofing solutions, they select the best system to meet your building's unique requirements.
Rapid, Reliable Repairs:
A leaking roof can disrupt business and lead to substantial financial losses. Commercial roofing contractors in Oklahoma City understand this urgency and are committed to providing fast, reliable repairs. Using specialized tools and methods, they identify the problem quickly and execute repairs that last. The swift response minimizes business disruption and keeps operations running smoothly.
Uncompromising Professionalism:
Professionalism encompasses everything from clear communication and ethical pricing to meeting deadlines and ensuring satisfaction. Roofing contractors maintain these high standards at every stage of the project. You are informed, your questions are answered and the work gets completed as promised. This level of professionalism builds trust and fosters long-term relationships.
Safety Assurance:
Roofing projects come with inherent risks. Professionals are trained in safety protocols, using proper equipment and procedures to ensure the work is done without incident. It protects the workers and safeguards your property and those within it from potential accidents. Investing in safety is investing in peace of mind.
Cost-Effective Solutions:
Hiring professional commercial roofing contractors may seem like a high upfront cost, but it leads to savings in the long run. Proper inspection, use of quality materials and regular maintenance prevent future problems that could lead to expensive repairs or replacements. By analyzing your specific needs, professionals offer effective and economical solutions.
The roof is more than just a part of your building; it's a crucial element that protects your investment and the people inside. By entrusting your roofing needs to commercial roofing professionals, you ensure both quality and durability and a range of benefits that extend beyond the roof itself. From accountability to cost-effectiveness, the advantages are clear. Make the wise decision today and experience the excellence of working with skilled roofing contractors. It's a choice that secures your business for the future.
Forge Ahead with the Best Roof Over Your Head!
Is it time to prioritize the integrity and appearance of your commercial space? All American Roofing is the answer to commercial roofing in OKC, offering solutions that combine technology, craftsmanship and unparalleled service. Don't settle for less. Connect with All American Roofing Now and build a future that's protected, impressive and distinctly yours!