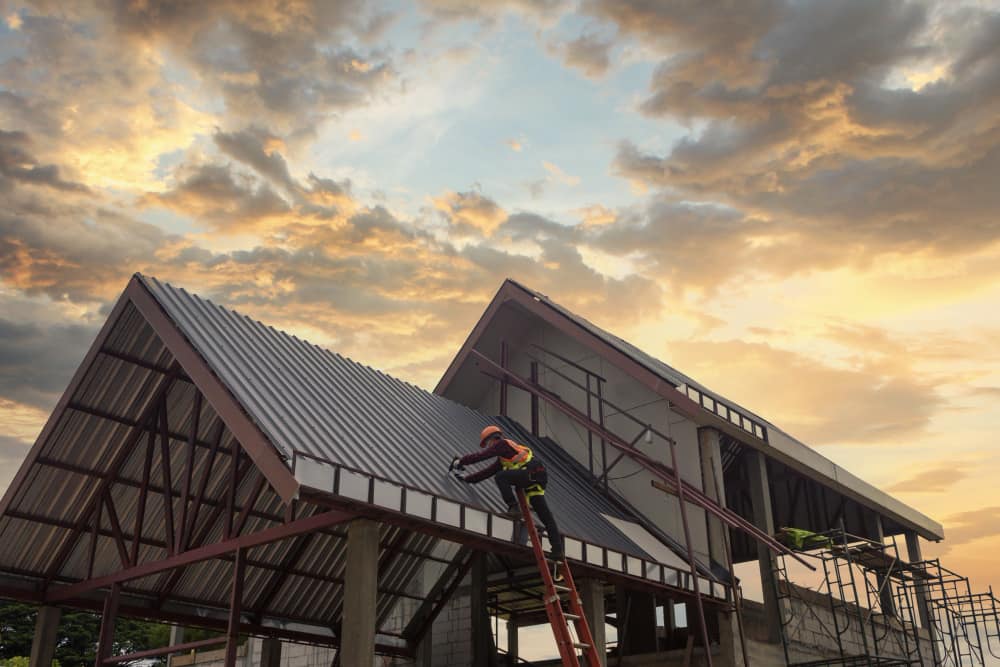 There's no time for hesitation when your home's crowning glory is compromised. Urgent action is vital, starting with selecting the right professional to tackle the issue. No homeowner should ever gamble with the roof—the barrier between you and the elements. Soon, you'll encounter the term roofing contractors. Wisely choosing is crucial; it's the difference between a well-shielded fortress and a ticking time bomb. This guide serves as your North Star, helping you navigate the vital considerations for securing an Oklahoma roofer who brings skills and peace of mind.
Checking for Legitimate Credentials
Your roofer's credentials are your first line of defense in ensuring a quality job. Licensing is essential in vouching for a contractor's skill and legitimacy. Before signing any contracts, ensure the Oklahoma roofer you choose holds a valid, up-to-date license. It guarantees that they've met the stringent standards set by industry authorities.
Balancing Cost and Quality
Many homeowners fall into the trap of opting for the most economical option. While being budget-conscious is important, understand that lower costs often equate to corner-cutting or subpar materials. Don't sacrifice quality for a small upfront saving; the long-term costs can be significantly higher.
Local Proximity Matters for Roofing Contractors
Think global, hire local! A roofing contractor near you is usually a better choice. They're more accessible for consultations, can reach you quicker in emergencies and are familiar with local building codes and weather conditions.
Open Lines of Communication
A successful roofing project doesn't just hinge on manual labor; it demands effective dialogue between you and the contractor. Any reliable contractor will maintain transparent, open lines of communication from the initial consultation to the project's conclusion. Ensure your contractor listens to your concerns, offers adequate explanations and keeps you informed at all stages.
The Assurance of a Warranty
The existence and duration of a warranty can tell you a lot about the confidence a contractor has in their work. Look for at least a one-year warranty on the work performed. It assures you're not left high and dry financially if any issues arise post-completion.
Material Choices: An Overlooked Element
It's not just the quality of work that matters but also the quality of materials used. Discuss with the right roofers, the range of materials they offer and ensure they align with your budget and quality requirements.
Timely Completion: Why It's Crucial
Time is of the essence, especially when it comes to your home's structural integrity. Delays can cost you extra in terms of both money and peace of mind. Verify the contractor's reputation for completing projects within the agreed time frame. Check reviews or get references if needed.
Choosing the right professional to handle your roofing needs doesn't have to be an ordeal. By focusing on credentials, balancing cost with quality, considering location, ensuring clear communication and looking into warranties, you set yourself on the path to a successful roofing project. Factor in material quality and timely completion, and you've got a formula that all but guarantees an Oklahoma roofer who stands up to the task. Your home is your fortress; ensure it's treated with the respect it deserves.
Ready for a Roof That Defies the Odds?
When it comes to safeguarding your home, settling for less is not an option. All American Roofing sets the industry standard as the go-to roofing contractor in OKC. Transform your peace of mind and ensure your home's lasting durability today.