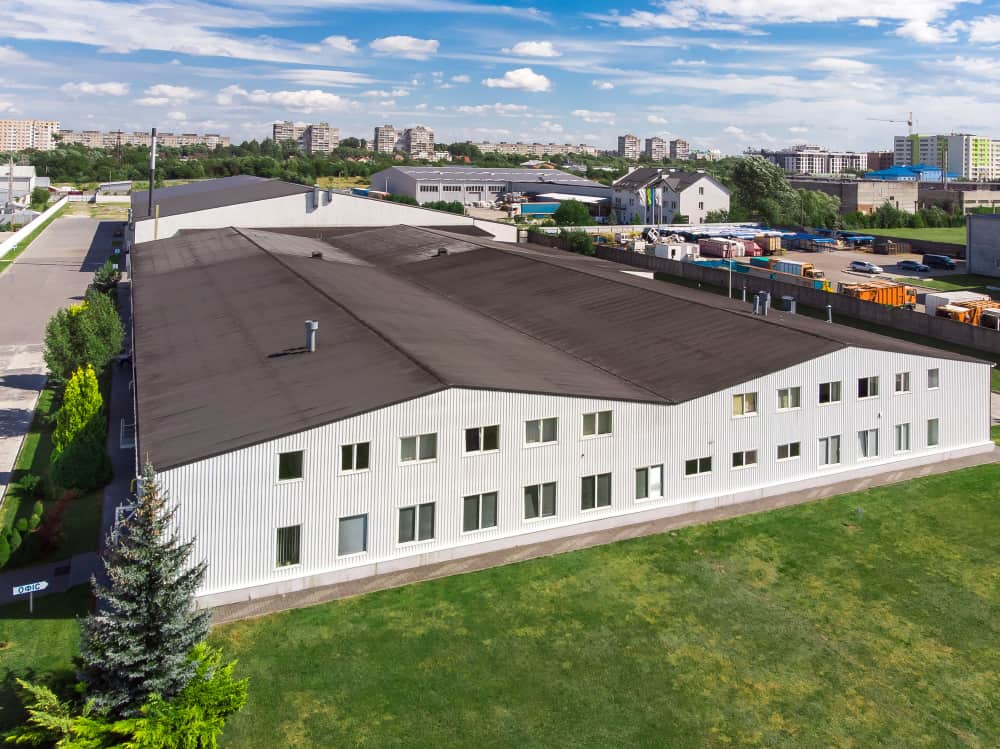 Selecting a roofing material for your commercial building is a significant decision that requires careful consideration. TPO (Thermoplastic Olefin) roofing offers a compelling option, especially for structures in OKC. This article aims to provide a balanced view, outlining the advantages and a few downsides of TPO roofing. Choosing a specialized TPO roofing contractor will ensure you're going to build a robust roof above your head. Let's get started.
TPO: A Smart Choice for Roofing
TPO roofs have been a part of the architectural sector for decades, showing a remarkable capacity for adaptation and resilience. Their flexibility to varying climatic conditions makes them particularly effective for structures. With durability and versatility at the forefront, TPO roofing is a practical solution for many commercial projects.
Popular TPO Roofing: The Undeniable Perks
Energy Efficient: The energy-saving aspect makes it a go-to choice for commercial roofing. Its reflective white surface repels the sun's energy, resulting in a cooler summer building and substantial HVAC cost savings.
Sturdy & Durable: TPO is engineered to high-quality standards, offering resistance against winds, heavy rainfall and hail. This robustness minimizes the need for frequent roof replacements.
Easy Installation: TPO's lighter weight simplifies the installation process, resulting in quicker project timelines and reduced labor costs.
Color Variations: Beyond its functional attributes, TPO roofing is available in various colors, such as white, light gray and black, offering aesthetic flexibility without compromising performance.
The Cautionary Aspects of TPO Roofing
Although TPO is generally robust, it is not impervious to leaks at the seams, potentially requiring regular maintenance and repair costs.
Installation of TPO roofing requires specific expertise. It's not advisable as a DIY project, so engaging a qualified TPO roofing contractor is crucial.
The material can become less flexible in colder temperatures, necessitating extra vigilance during winter to maintain the roof's integrity.
TPO Roofing Contractor: Build a Sturdy Roof with Experts
Experience Matters: An experienced TPO roofing contractor is familiar with the nuances and intricacies of TPO roofing projects. They bring years of hands-on work and skill, ensuring your roof is installed to the highest standard possible.
Certification Ensures Quality: Industry-recognized certifications are more than just pieces of paper; they are stamps of approval from authoritative bodies. These certifications indicate a contractor's commitment to continuous learning and adherence to industry best practices.
State-of-the-Art Technology: A leading roofing contractor invests in the latest technology to facilitate a smoother and more efficient roofing process. From modern software for project management to advanced tools for installation, they leave no stone unturned to deliver excellence.
Online Reviews & Testimonials: Prior customers' reviews offer invaluable insights into the contractor's reliability and the quality of their work. Good contractors will have a portfolio of satisfied customers and will not hesitate to share reviews and testimonials as evidence of their craftsmanship.
Warranty Assurance: An added benefit of hiring a professional contractor is the access to comprehensive warranty packages. It serves as your safety net, covering you for both labor and material faults for an extended period after the installation.
Safety First: A responsible roofing contractor takes all necessary precautions to ensure their team's and your property's safety. They adhere to safety protocols and are fully insured to mitigate risks associated with roofing installations.
Let Us Pave the Way for Building a Superior Roof
Considering a durable, energy-efficient TPO roof for your structure? All American Roofing is your favorite TPO roofing contractor in OKC. Trust us for top-notch craftsmanship every step of the way. Make your next roofing decision the best one yet!