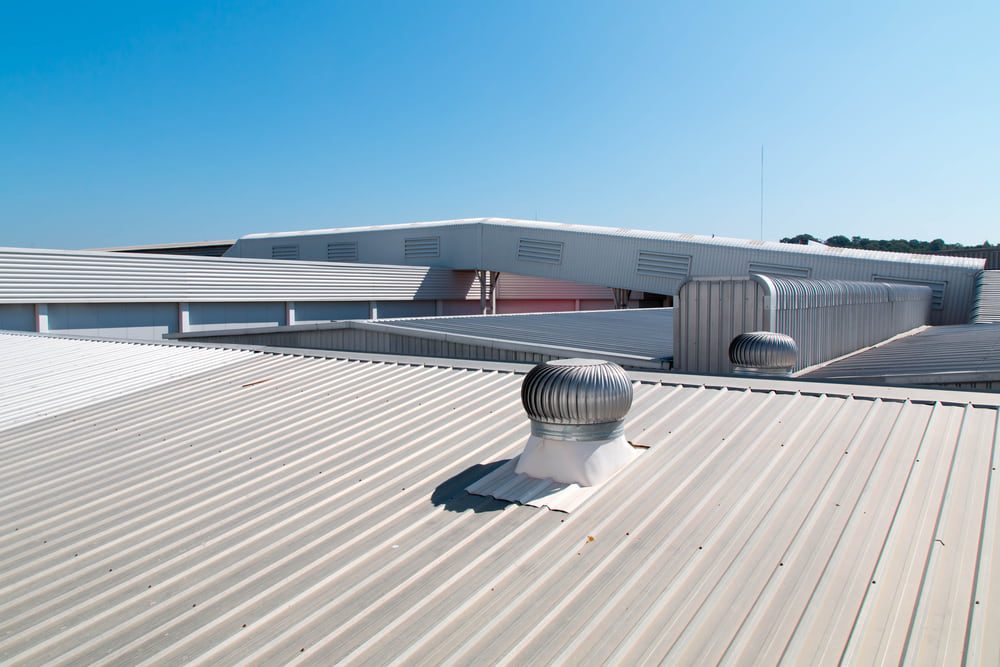 When you invest in a structure to house your business, it's not just walls and windows that deserve meticulous attention—your roof holds equal significance. A reliable, robust roof doesn't just offer shelter; it's a bulwark against the elements, a line of defense against leaks and a contributor to energy efficiency. As you venture into the world of commercial roof, understanding the various types available becomes paramount. This comprehensive guide provides an in-depth look at seven primary types of commercial roofing systems, along with their advantages and disadvantages, so that you can make an informed decision tailored to your needs.
Built-Up Roofing System: The Tried-and-True Choice
Advantages:
Durability That Stands the Test of Time: With a lifespan of up to 30 years, this option offers longevity you can count on.
Economical Maintenance: The multi-layered construction reduces the need for frequent upkeep, translating to long-term cost savings.
A Shield Against Water: Excellent water resistance is achieved through multiple layers of tar and gravel.
Disadvantages:
Installation Time: The multi-layer application can be time-consuming.
Weight Considerations: Structural enhancements may be needed to support the material.
Metal Roof Choices: Modern Aesthetics, Timeless Functionality
Advantages:
Cut Energy Costs: The reflective surface bounces back sunlight, leading to marked heating and cooling expense reductions.
Impressive Lifespan: Expect a metal roof to last 40 to 70 years with proper maintenance.
Design Freedom: Many color and style options let you match the roof to your building's aesthetic.
Disadvantages:
Upfront Costs: Initial investment is on the higher side.
Acoustic Sensitivity: Noise from rain or hail may be slightly more audible.
Modified Bitumen Roofing: The Flexible Solution for Commercial Roofing
Advantages:
Quick Installation: Less complexity means your business experiences minimal disruption during commercial roofing installation.
Strength Against Tears: Resilient to damage, the material holds up well against everyday wear and tear.
Temperature Control: Special coatings can add an extra layer of energy efficiency.
Disadvantages:
Reduced Lifespan: Longevity caps at around 20 years, albeit with lower maintenance costs.
Thermoset Membrane Roofing: The Environmentally Conscious Choice
Advantages:
Recyclability: Made primarily from recycled rubber, it's an eco-friendly option from production to disposal.
Long-Term Durability: The material is particularly robust against UV radiation and elemental factors.
Cool Roof Benefits: Excellent in reflecting sunlight, it lowers energy costs in warmer climates.
Disadvantages:
Foot Traffic Limitations: Not ideal for areas with heavy foot traffic.
Thermoplastic Membranes: The Versatile Guardian
Advantages:
Robust Seams: Heat-welded seams create a near-monolithic, water-tight layer.
Broad Lifespan: It can serve your business well for up to 30 years.
Flexibility in Design: Effective on both flat and sloped surfaces.
Disadvantages:
Higher Cost: Initial investment and specialized labor can add to costs.
Garden "Green" Roof Systems: A Living, Breathing Roof
Advantages:
A Carbon Sink: Your roof can actually absorb carbon dioxide and release oxygen, reducing your carbon footprint.
Natural Insulation: The layers of soil and plants offer excellent insulation, cutting down on energy costs.
Visual Allure: The natural look offers both aesthetic and psychological benefits.
Disadvantages:
Maintenance Requirements: Consistent upkeep is necessary for optimal performance.
Asphalt Shingles: The Versatile and Economical Option
Advantages:
Cosmetic Versatility: Choose from a range of colors and patterns to match your building's look.
Budget-Friendly: Lower upfront costs make it accessible for small businesses.
Simplified Repairs: Damaged shingles can be individually replaced, making repairs less complex.
Disadvantages:
Shorter Life Span: Generally, less durable compared to other commercial roofing options.
Your Roof, Your Choice
Understanding the vast landscape of commercial roofing can be overwhelming, but this guide aims to steer you through the critical nuances. We've spotlighted the considerable advantages of each type, allowing you to align your choice more closely with your business needs and future objectives. Armed with this knowledge, you can make a savvy, long-lasting investment in your business's success.
Secure Your Investment with Unmatched Durability
Ready to fortify your business with the best Oklahoma City commercial roofing? Make a choice you'll never regret, and schedule a consultation with All American Roofing. Your future starts with a roof that stands strong.