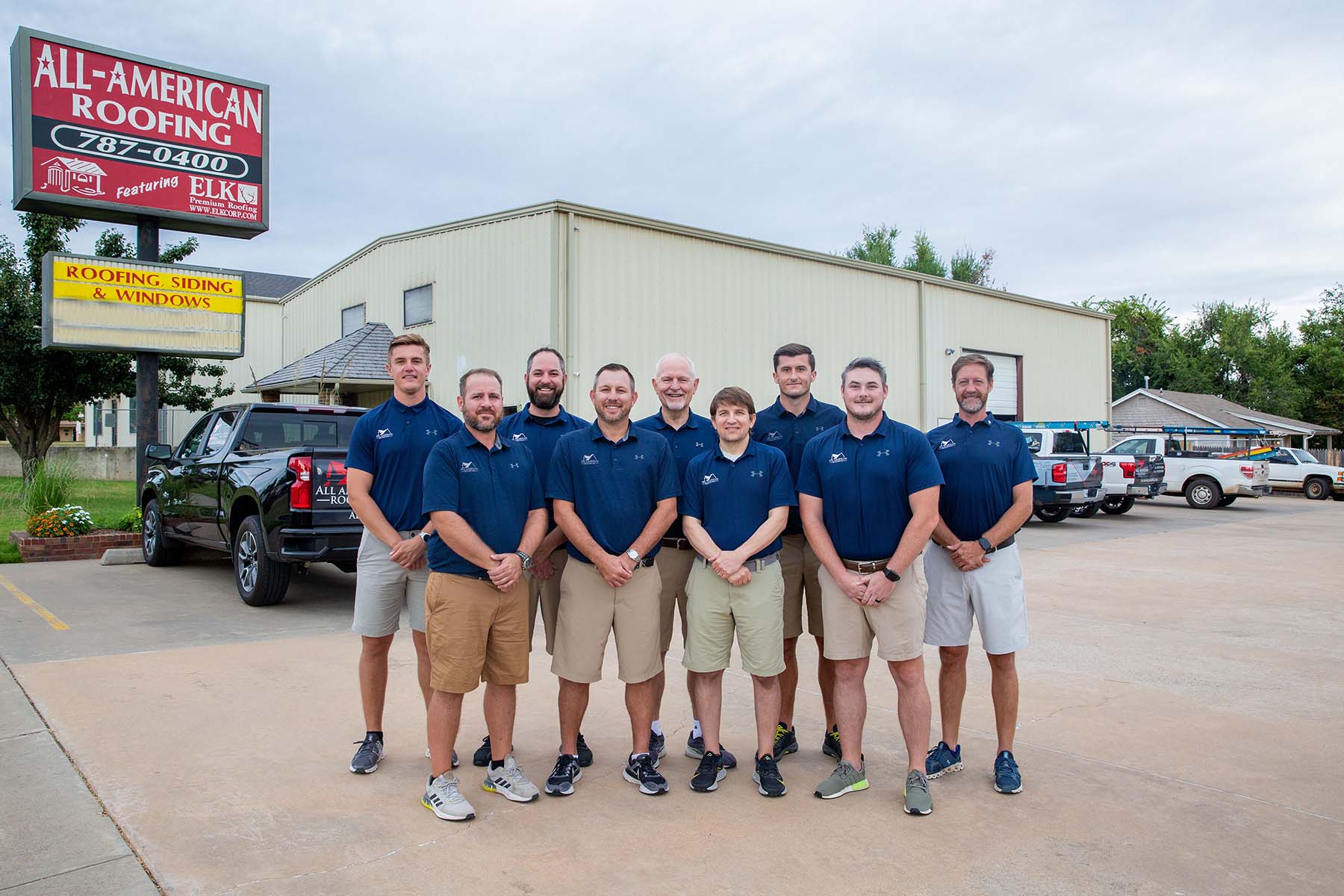 In the heart of Oklahoma City, safeguarding your home starts from the top down. Your roof, the first line of defense against the elements, must be in top-notch shape. But how do you navigate the vast landscape of roofing companies to find the right roofing contractor for your needs? The answer lies in asking the right questions. Knowledge is your greatest ally when you're on a quest to discover the ideal roofer in OKC. We'll walk you through the essential checkpoints to ensure your home's safety and peace of mind. So, let's dive into roofing, where finding the perfect contractor is the key to a secure and protected home.
Evaluating the Roofer's Business Longevity
First, you should know how long the roofing contractor has been in the industry. Longevity often correlates with reliability and expertise. A company that's been in business for a decade or more is usually well-versed in best practices and has a history of satisfied customers. Moreover, they are likely well-acquainted with specific roofing needs related to weather conditions or local building codes.
Verifying Credentials: It's More than Just a Formality
Never overlook the importance of confirming a roofer's licensing and insurance details. That ensures compliance with OKC laws and protects you from potential liability. Accidents can happen and insurance is a safety net for both parties. A valid license indicates a minimum level of competency and adherence to industry standards.
Appraising Previous Projects: A Glimpse into Quality
Reviewing a roofing contractor's past work provides insight into their expertise and quality of craftsmanship. Most roofing companies in OKC will readily share portfolios or case studies. Examine these carefully, looking for consistency in work quality and don't hesitate to ask for customer references. Direct testimonials can offer an unbiased opinion, helping you make an informed choice.
Cost Analysis of the Roofing Company
It's easy to be swayed by low bids, but remember, you get what you pay for. While budget considerations are essential, they shouldn't be the sole determiner. Opt for a roofing contractor who offers a reasonable quote that aligns with the market rates. An extremely low bid could signify subpar materials or shoddy workmanship.
Putting Financial Agreements on Paper
Transparency is crucial when discussing payment terms and conditions. Always insist on a written agreement outlining the scope of work, materials to be used, labor costs and a timeline for project completion. That minimizes misunderstandings and provides legal recourse in the event of disputes.
Contingency Plans for Dissatisfaction
What happens if the result doesn't meet your expectations? Discuss this scenario with your prospective roofer. A reputable company usually offers assurance, like a workmanship warranty or free corrective measures within a specified period.
Handling the Unexpected: Unplanned Repairs
Roofing projects can sometimes reveal hidden issues that require immediate attention. Ask your roofing contractor how they handle such unexpected situations. Are the costs included in the initial quote or considered extra? Knowing this upfront prevents unpleasant surprises down the line.
Removal of Your Existing Roof: An Important Query
Some roofing companies may suggest laying new shingles over the old ones to save time and labor costs. However, this could mask underlying issues like rot or water damage. Ensure your roofing contractor is willing to tear off the existing roof to perform a thorough inspection before proceeding with the new installation.
Authorized Installer Status: A Mark of Quality
Lastly, find out if the roofing contractor is an authorized installer for your chosen roofing materials. That generally indicates a higher level of training and access to better warranties.
Your Trusted Partner for Superior Roofs
When securing your home with a durable and dependable roof, trust the experts at All American Roofing. With decades of experience in dynamic climates, we understand your roof's unique challenges. Our team is committed to excellence, delivering top-quality craftsmanship and unmatched customer satisfaction with the best roofers. Let's make your roof stand strong against the elements together.