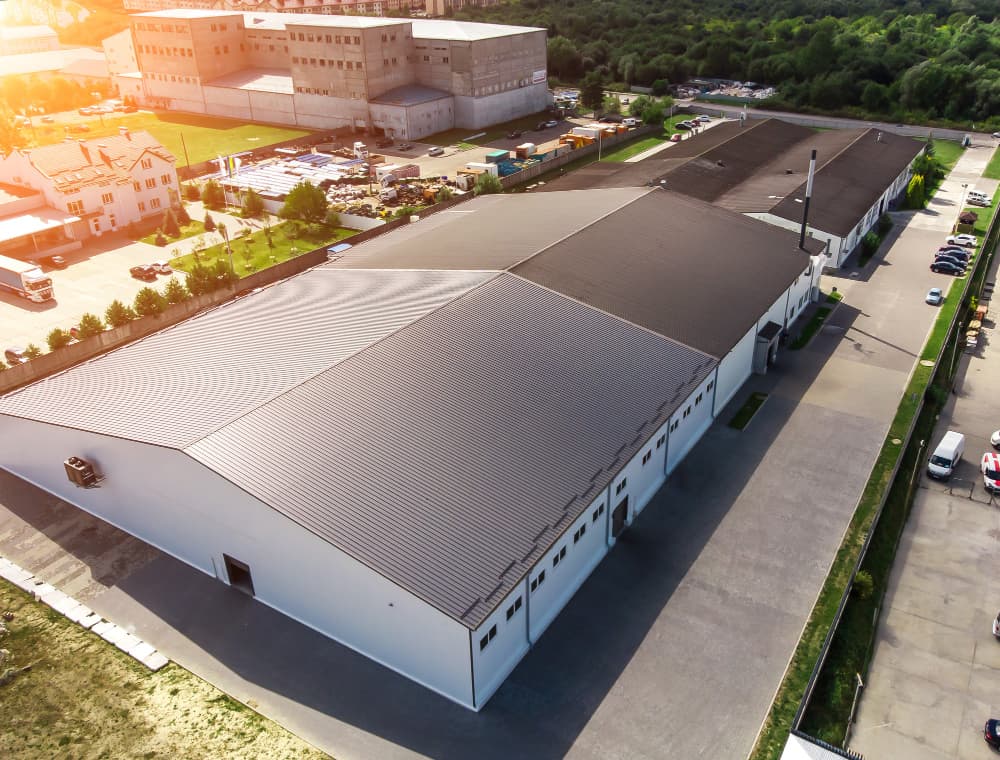 Amidst the bustling cityscape of Oklahoma City, businesses thrive beneath the expansive Oklahoma sky. Yet, a critical element often remains overlooked amid the hustle and bustle: commercial roofing maintenance. Failing to tend to this vital asset can lead to costly repairs and operational disruptions. This guide will unveil innovative commercial roof maintenance strategies uniquely tailored to Oklahoma City's climate and conditions. So, don't delay – let's embark on the journey to safeguard your business's sanctuary.
Swift Action: The Key to Roof Health
Avoiding neglect is your first line of defense. Learn how regular inspections and prompt repairs can save you from unnecessary expenses. In the realm of commercial roofing in Oklahoma City, procrastination can be your most formidable adversary. The fusion of scorching summers, thunderstorms, and sporadic hail can exact a toll on your roof. To thwart costly repairs, institute regular inspections and address any issues promptly. Remember, a stitch in time saves nine.
The Art of Preventive Care
Delve into the art of preventive maintenance. Discover how these practices can fortify your roof, from debris clearance to sealing and coating and diligent gutter care. Adopting a proactive stance can be a game-changer in Oklahoma City's climate.
Scheduled Vigilance: Seasons as Your Allies
Establishing a maintenance schedule synchronizing with the seasons can make all the difference. Discover the power of seasonal inspections and repairs in fortifying your roof year-round. Ensure your roof is primed to withstand the sweltering heat of summer and the capricious storms of this region.
After the Storm: Protect and Rejuvenate
Learn the art of post-storm inspection, damage assessment, and swift intervention. Oklahoma City's weather can be relentless. After severe weather events, inspecting your roof for damage is imperative. Keep a watchful eye out for leaks, loose materials, or any other signs of distress. Timely action can forestall minor issues from snowballing into costly disasters.
The Right Partner: Choosing a Commercial Roofing Maestro
Discover the secrets to finding a roofing contractor who's the perfect fit. Explore how to verify credentials, licenses, and insurance and why obtaining multiple quotes is the savvy choice. Choosing the right contractor for your commercial roofing needs is paramount. Conduct thorough research to validate their credentials, licenses, and insurance. Don't hesitate to canvass multiple quotes and compare services to ensure you secure the best value for your investment.
Vision for Tomorrow: Long-Term Planning
Take a visionary approach to your roof's longevity. Examine the enduring qualities of roofing materials, invest in top-tier materials and impeccable installation, and chart a course for periodic roof replacements when necessary. In the dynamic business landscape of Oklahoma City, foresight is key when it comes to your commercial roof. Invest in premium materials and professional installation to secure its durability. Develop a blueprint for periodic roof replacements to safeguard your business's assets.
All American Roofing: Your Trusted Shield
Now that you're armed with the knowledge to protect your Oklahoma City business's most vital asset – your roof – it's time to take action. Trust All American Roofing, your dedicated partner in commercial roofing maintenance. Our team of experts understands the unique challenges of Oklahoma City's climate and will ensure your roof remains steadfast against the elements. Don't wait for minor issues to escalate into costly problems; contact us today for a comprehensive inspection and maintenance plan tailored to your needs.