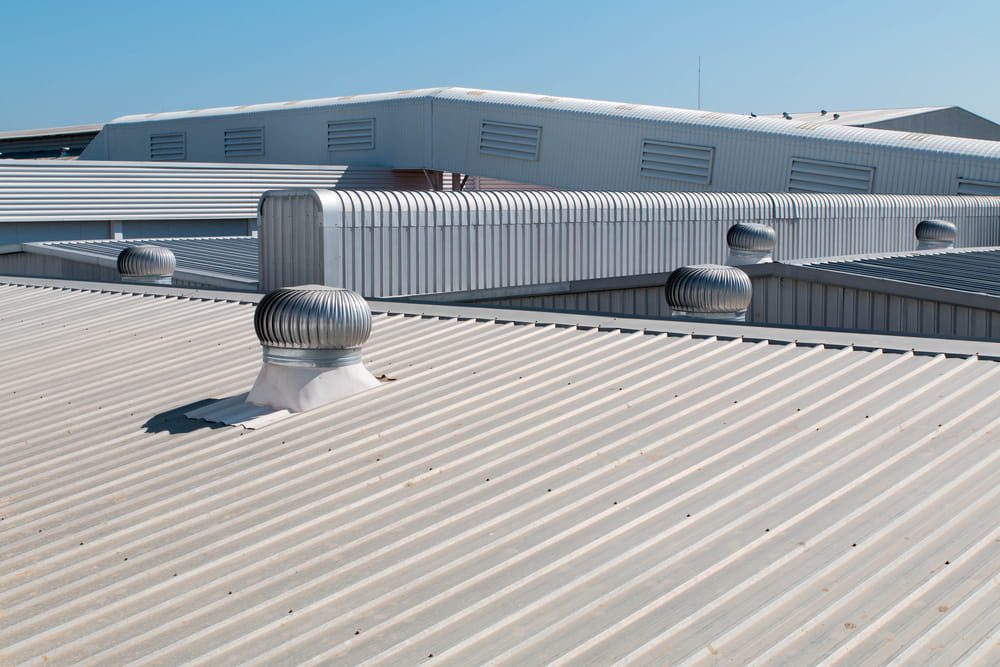 In the bustling heart of Oklahoma City, where affordability meets resilience, a roofing solution is capturing the attention of homeowners and business owners alike – TPO roofing. Picture this: a roofing option that safeguards your property and saves you money in the long run. Intrigued? You should be.
In this comprehensive guide, we'll unlock the mysteries of TPO roofing, revealing its incredible advantages, cost-efficiency and installation process. Whether you're a homeowner seeking peace of mind or a business owner looking to protect your investment, TPO roofing contractors can help you get something special for your roof.
Demystifying TPO: What Makes It Unique?
TPO, short for Thermoplastic Polyolefin, represents a single-ply roofing membrane primarily employed in commercial and industrial settings. Its construction involves a tri-layered system comprising a TPO polymer foundation, a reinforced polyester fabric core and an outer thermoplastic polyolefin layer. These integrated components collaborate harmoniously to provide an exceptionally efficient, long-lasting and budget-friendly roofing solution.
Why Choose TPO? Seven Solid Advantages
Exceptional Durability:TPO is designed to withstand extreme weather conditions like heat waves, cold spells and severe storms. Its robust design also resists punctures, tears and dirt accumulation.
Budget-Friendly:Compared to alternatives like PVC or metal roofing, TPO roofing contractors suggest it offers a pocket-friendly price point without compromising quality.
Ease of Installation:The lightweight nature of TPO material significantly expedites the installation process, translating into lower labor costs.
Multiple Insulation Options:TPO roofing is versatile in its insulation capabilities, allowing you to choose from various materials like polyisocyanurate, extruded polystyrene or expanded polystyrene to fit your specific requirements.
High Energy Efficiency:With its UV-resistant properties, TPO roofing can significantly reduce cooling costs by reflecting sunlight rather than absorbing it.
Minimal Maintenance:TPO requires little in the way of upkeep. Basic maintenance routines like regular cleaning and occasional inspections are generally sufficient.
Environmentally Sustainable:Experienced TPO roofing contractors claim it is free from hazardous or toxic substances, making it an eco-conscious choice for those seeking to minimize their environmental footprint.
What to Consider Before Opting for TPO
No material is flawless, and TPO roofing is no different; before hiring a TPO roofing contractor, knowing a few downsides is important.
Investment Needed for TPO Roofing
While TPO roofing is generally cost-effective, the final price tag can vary. Factors such as project complexity, roofing area and geographical location all play a role.
What Goes Into Laying a TPO Roof?
Though TPO's installation is comparatively easier, it's not a DIY task. A competent TPO roofing contractor is essential to handle the installation process skillfully. A poorly installed TPO roof may suffer from water seepage, membrane shrinkage or even complete system failure over time.
Alternative Roofing Solutions to Consider
If TPO doesn't tick all your boxes, there are other roofing materials you could consider. PVC roofing, for instance, provides excellent chemical resistance but often comes with a higher cost. EPDM is another cost-effective alternative but less durable than TPO or PVC.
How to Choose a TPO Roofing Contractor in OKC
Many options may make choosing a TPO roofing contractor daunting. Do your due diligence by researching multiple contractors, reading customer reviews and asking for referrals. Always opt for contractors with proven TPO roofing experience to ensure your investment's longevity and effectiveness.
Transform Your Roof with All American Roofing
Are you ready to transform your roof into a fortress of durability and affordability? Trust in the expertise of All American Roofing. We're here to make your roofing dreams a reality. Our experienced team of TPO roofing contractors in OKC will ensure your property is protected, your budget is respected and your expectations are exceeded. Don't wait—secure your peace of mind today.