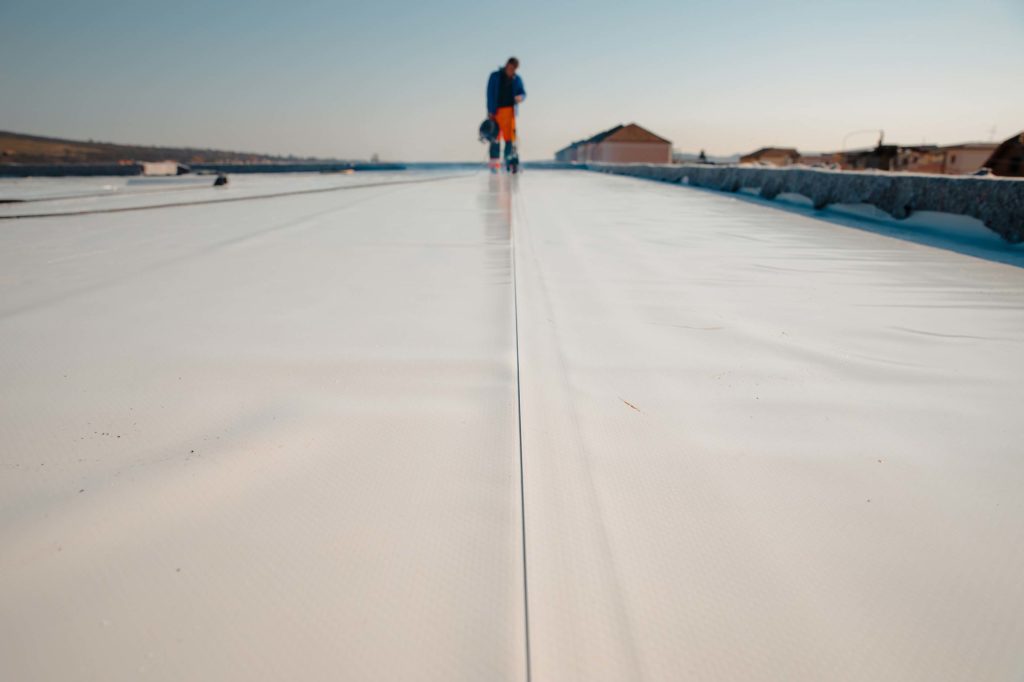 Choosing the right contractor for your commercial roofing project is a big decision that has a long-lasting impact. From ensuring the durability and quality of your roof to affecting your overall business finances, the contractor you select plays a key role. You want to make a choice that aligns with both your immediate project needs and long-term maintenance requirements. With so many options out there, it can be challenging to know where to start. This article simplifies the process for you, providing a step-by-step guide to selecting the best commercial roofing contractors in Oklahoma City. With practical advice and key considerations, you'll be well-equipped to make an informed decision.
Key Questions to Ask Commercial Roofing Contractors
Request a Detailed Quote: Getting a quote isn't merely about finding the cost. It's an opportunity to gauge a contractor's professionalism and transparency. Reputable commercial roofing contractors will provide a detailed breakdown of expenses, including labor and materials, helping you understand where your money is going.
Licensing and Insurance Are Non-Negotiable: Beforeyou enter into a contractual agreement, confirm that the contractor is fully licensed and insured to operate in Oklahoma City. Licensing ensures that they meet legal and professional standards, while insurance protects you against potential liabilities during the project.
Warranties and Guarantees—Your Safety Net: Any contractor worth their salt will stand by their workmanship. Ask for a clear outline of their warranties and guarantees. This commitment gives you financial and functional assurance long after completing the project.
Clarify the Time Frame: Time is money, especially in commercial ventures. Interruptions in your business operation can be costly. Be sure to get a realistic but firm time frame to complete your roofing project.
What Sets Apart a Stellar Commercial Roofing Company
Complimentary, No-Obligation Estimates: Genuine commercial roofing contractors won't charge you for an initial estimate. It's a two-fold advantage; you get a transparent view of potential costs and the contractor can demonstrate their expertise and customer service.
Transparent Communication and Educational Support: A reputable contractor won't just focus on completing the project. They'll inform you at each stage and educate you about roofing types, maintenance needs and any potential issues your building may encounter. This openness fosters trust and aligns your expectations with the contractor's capabilities.
24/7 Availability for Maintenance and Repairs: Roofing issues often arise at inconvenient times. The contractor you choose should be available around the clock for urgent repairs and maintenance, ensuring uninterrupted business operations.
Unwavering Commitment to Safety: Safety should never be compromised. Ensure the crew is trained in the latest safety protocols and equipped with the necessary safety gear, reducing the risk of accidents and liabilities.
Expert Tips for a Seamless Contractor Selection
Scrutinize Their Portfolio: Any reliable commercial roofing contractor will have a portfolio showcasing their previous work. Take the time to review this, perhaps even ask for references, to measure their quality and reliability objectively.
Consider Roof Upgrades: Before diving into repairs, discuss with the contractor if an upgrade would be more beneficial in the long run. Modern roofing solutions can offer enhanced durability, aesthetic appeal and energy efficiency, providing better value for your investment.
Educate Yourself on Roofing Materials: The choice of roofing material has a long-term impact on durability, maintenance and aesthetics. Make sure your roofer offers a variety of materials and can guide you through the selection process based on your building's specific needs.
Maintain Project Control Through Terms: The contract should always favor you regarding staged payments, deadlines and any penalties for overdue projects. That keeps you in control and protects your interests.
Be Skeptical of Full Upfront Payments: A small initial deposit is standard industry practice, but be wary of contractors who demand full payment upfront. That is often a red flag and a potential indicator of unreliability.
Ready for a Roofing Revolution?
Your commercial building deserves the best protection and aesthetics a roof can offer. With All American Roofing, you're not just getting a service but investing in top-quality workmanship and unparalleled customer care. Elevate your roofing experience with expert commercial roofing contractors who set the industry standard. Don't settle for less; make the smart choice and let us exceed your expectations.