Allowing the Best of Roofing Work with the Right Company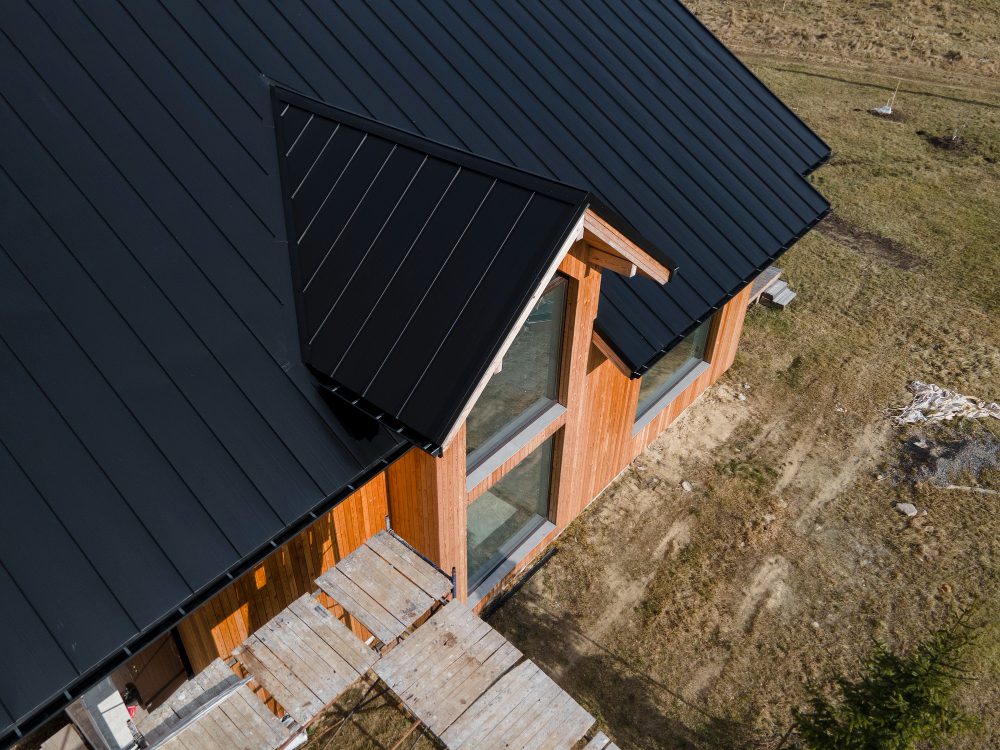 How often does a homeowner in OKC get the impulse to manage the roofing work? That's undoubtedly beyond measure. But what's the point of contacting various roofing companies in OKC when DIY can serve the purpose? That's because the latter cannot fulfill one's demands for precision, work quality and satisfaction.
Hearing the Roof's Side of the Story: Your roofing system takes a lot of beating from weather changes and other elements. And in extreme cases, the damage becomes the only option. Can DIY be the best fit in these situations? Recognize that experience is the center spot of efficiency. Only the best roofer can give you peace of mind from leakage and other problems.
What Role Do Roofing Companies Have to Play?
Deciding on the Appropriate Roof Type Can Be Complex:
The challenging aspect arrives in finalizing the choice between tiles, asphalt shingles and metal roofs. Had you been following the DIY mode to fix things, you would have needed help comprehending the roof materials.
The supportive intent of roofing contractors can save you from overthinking and having a comprehensive look at your roofing requirements to cherry-pick the best material.
Recognizing the Best Action to Take:
Another vital task of the best roofing companies is determining the ideal work between restoration, replacement and repair. Wait! What does restoration signify? Instead of replacing the roofing system, roofing experts opt for restoration that leads to the following benefits:
Better Cost Savings.
Unmatched Roof Longevity.
Any minor damage calls for repair work to sustain roofing safety. In certain instances, homeowners in OKC overlook these issues and face significant devastation in the long run.
Solution: Don't hesitate to contact reputable roofing companies whenever you sense danger or signs of roof damage. They will implement the most suitable strategies after inspecting your roof.
Ensuring Safety from Storms:
ndeniably, storms shake the foundation of your roofing system. Tornadoes, hailstorms and other devastating nightmares make their way to your roof, exercising enormous pressure to uproot safety.
Thankfully, the best roofing companies communicate with insurance agents to simplify repair, replacement and restoration work.
Furthermore, they get into the deepest depths of inspections to extract the underlying issues.
Strategies That Connect You with the Best Roofing Companies
Work efficiency remains within the realm of imagination unless you contact the most reputable roofing contractors. However, we have formulated some practical considerations to simplify your seeking.
Online Search is Powerful:
Firstly, you should prepare a list of worthy roofing companies. A simple search over the Internet can fulfill your requirement.
Asking Your Near Ones:
You should talk to your friends and family about this matter.
Comparison and Research Help:
A thorough comparison between companies will show you what's best for your requirements. You must extract every vital detail concerning the process.
Other Strategies That Work Wonders:
You should implement tips like communicating with the contractor, getting everything in written format and prioritizing warranty features.
Give Your Roofing System the Care It Deserves
All American Roofing provides a step-by-step analysis of roof-related complications and sets the pace for the following:
Quality Roofing Solutions.
Residential and Commercial Support.
On-Time Services.
Our support team is ready to address all your queries via phone.