Asphalt Shingles or Metal- Which is the Best Choice for You?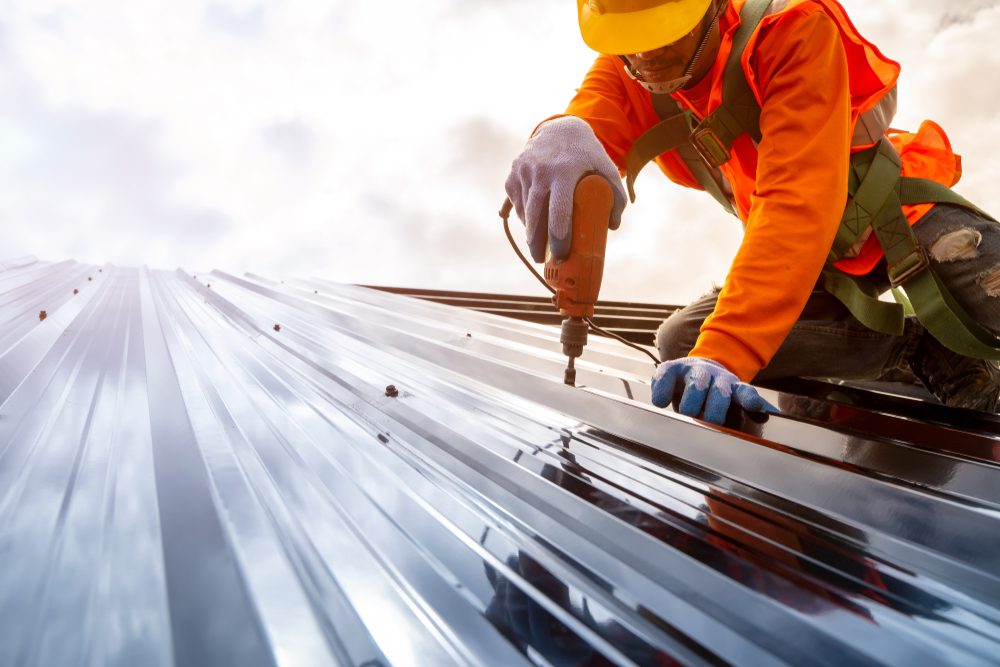 Roofs have to be replaced after a certain time. If you are planning for it, you might feel confused to choose between asphalt and metal roofing. Here is a detailed difference between both that might help you.
Asphalt Shingle Roof
One of the most common roofing that you see these days is an asphalt roof. Today you will get three different types of shingles- dimensional, luxury, and three-tab. Three-tab asphalt shingles look exactly like the three tabs. The dimensional asphalt shingles provide good-looking patterns, which helps in stimulating the wood shake roof look.
When it comes to the luxury asphalt shingles, these are larger than the normal asphalt shingles and look like slate. Although the 3-tab asphalt shingles are dominating the market, dimensional shingles are commonly installed in the roofs.
Metal Roofing
Another common roofing option after asphalt is metal roofing. Normally, there are two different types of roofing systems- screw-down panels and standing-seam. Standing seam metal roofing is mainly metal panel series, which are locked together near the seams. It helps the metal panels to easily contract and expand once the metal heats up.
Similarly, screw-down panels, as the name suggests are screwed in the metal panel. As a result, it does not leave any room for expansion or contraction. Due to this reason, roofing experts do not recommend screw-down panel roofing both for offices or houses.
The Difference between Asphalt Shingles and Metal roofing
Since you know about the different types of roofs, you can now figure out the difference between both. Let us check out the major differences between them.
New roofs are an investment. Therefore, when you are investing, especially in a roof, the first thing that you must consider is your budget. It is important to consider that asphalt roofing is more affordable compared to metal roofing. After all, metal panels cost high than asphalt shingles. However, metal shingles need more labor as well as skill for installing.
Thus, you can expect the metal roof to be more costly than asphalt roofing. If you are on a tight budget, asphalt is your best choice. Alternatively, if you want your roof to look attractive and your budget is high, the metal roof is the best choice.
The longevity of the roof depends on how you are maintaining it. If your roof is properly installed and ventilated, your roof will definitely last long. Keeping that in mind, metal roofing will always last longer than an asphalt roof.
Choose the Right Contractor for Roof Installation
Since you know about the different types of roofing, it would be wrong to understand that one is better and the other one is not. At All American Roofing in OKC, we have been providing quality metal and asphalt roofing to our clients. Come to us for better guidance!