Choosing a Reliable Residential Roofer: Comparing Estimates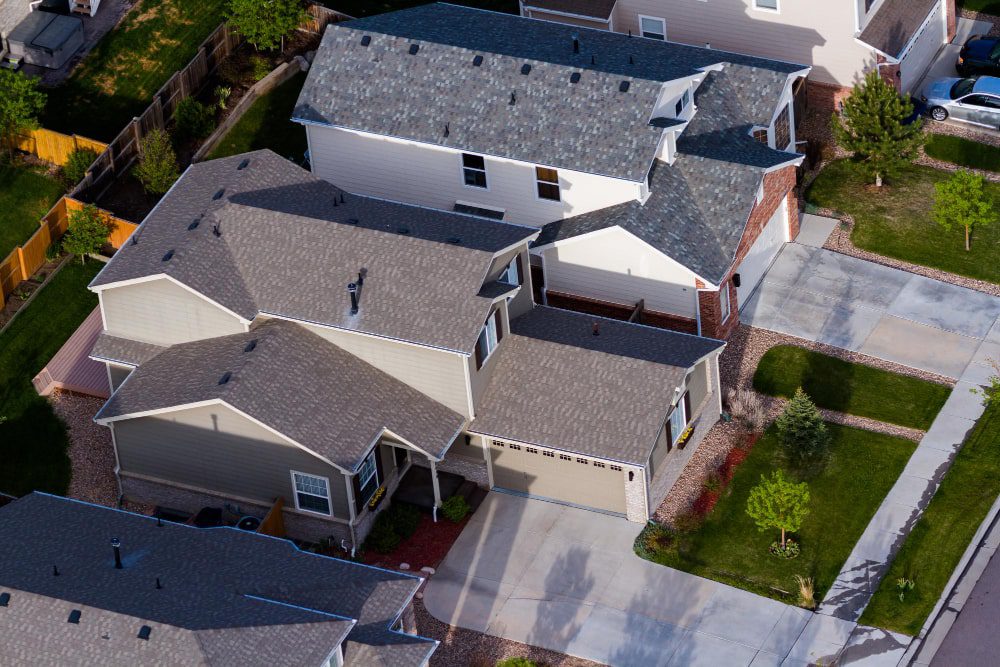 Renovating your residential property can give you a headache. What if you need to fix a worn roof? Finding a company that provides professional residential roofing in OKC must be the need of the hour. It's a significant investment, so you want to make the right decision. You need to know what to look for when analyzing the quotes to make an informed decision.
What Should You Look for in a Contractor, Providing Residential Roofing?
Digital Presence
In today's digital age, a contractor's online presence can tell you a lot about their business.
A roofing company should have a well-designed website with clear information about its services, contact details and a portfolio of past work.
They should also have an active social media presence, such as Facebook and Instagram, where they engage with their customers and post updates about their completed projects.
Licensed Roofer
Before hiring any residential roofing company, it's crucial to ensure that they are licensed and insured.
A license assures that the contractor has met the state's requirements to operate as a professional roofer.
On the other hand, an insured roofer protects you from any liability in case of an accident or damage during the project.
Industry Experience
Experience is a critical factor when selecting a residential roofing contractor. Look for a company with a track record of successful projects and a solid reputation in the industry.
Note: An experienced roofer will also have the knowledge and expertise to handle any unexpected challenges during the project.
Warranty of the Service Provided
A good roofing contractor should offer a warranty on their work and the materials used. The contract should cover any defects or damages due to the contractor's faults or the materials used.
A warranty ensures your peace of mind, knowing that the contractor stands behind their work and will take care of any issues that may arrive before or after the project's completion.
A Well-Constructed Quote Presentation
When comparing roofing estimates, looking beyond the final price is crucial. A professional roofing company will provide a detailed and well-structured quote outlining the project's scope, the materials to be used and the timeline for completion.
The quote should also include a breakdown of the costs, such as labor, materials and other expenses.
Tally Market Price
While you want to maintain the quality of the work, it's also essential to ensure that the estimate is competitive with the market price.
Get quotes from different residential roofing contractors and compare them to get an approximate budget idea.
However, don't be tempted to choose the cheapest option, as this may indicate substandard quality or the use of inferior materials.
Additional Services Offered
In addition to the roofing project, some contractors offer additional services such as gutter installation, siding repair or painting. If you need any of these services, consider hiring a contractor that provides a comprehensive solution. It can save you time and money in the long run.
Customer Reviews
Finally, it's essential to consider the reviews and testimonials from previous customers. Look for a roofing contractor with a high rating and positive feedback from their clients. That will give you an insight into their customer service, quality of work and reliability.
Bottom Line
From digital presence to market price, evaluate the different parameters effectively to get the best services.
All American Roofing – Your Trusted Residential Roofing Contractor
If you're looking for a reliable and professional contractor for residential roofing in OKC, choose All American Roofing. Our team has the knowledge and expertise to handle any roofing project, big or small.
We are licensed, insured, and committed to providing the highest quality work and customer service. Our quotes are transparent and competitive and we offer a warranty on our materials and services.
We have the latest tools and technologies to provide efficient and effective solutions to any roofing or home improvement project. We are committed to providing exceptional service that exceeds our customers' expectations. Don't just take our word for it. Check out our reviews and testimonials from satisfied customers.