Choosing the Right Roofing Materials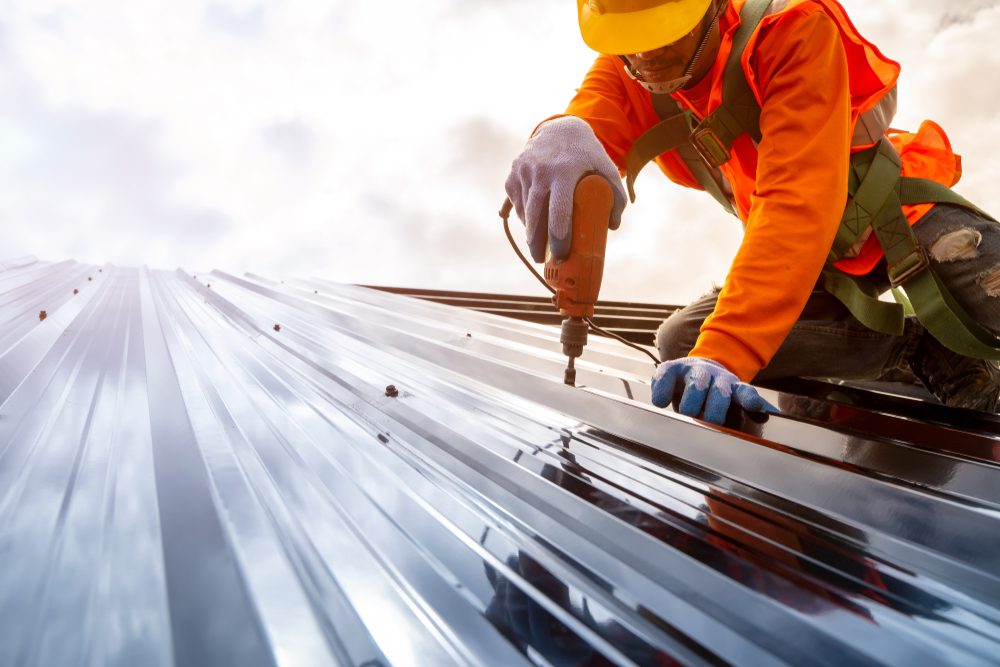 If you have a low-sloped roof, finding the right roofing material can be a challenge. For flat surfaces up to a 3/12 pitch, rubber is the most effective material, while metal and shingles can be used effectively for slopes greater than 3/12. Longevity and sturdiness are two of metal roofing's most appealing attributes. For low-sloped or flat roofs, rubber roofs are a great choice because they adhere to the materials below and, when properly installed, provide a watertight seal to the outside elements.
It's important to weigh the benefits and drawbacks of various low-slope roof materials before making your final decision. Let's take a closer look at your situation to see what the best option is for you.
How to Select a Low Slope Roofing Material
There is no one-size-fits-all answer to the question of which roofing material is best for a given home or homeowner's situation. Your lifestyle, home, and goals all play a role. The most important questions to ask yourself include:
What is my financial situation?
I'm not sure how long I'll be staying here.
When can I afford a roof replacement?
Please describe the weather where I live.
Do I have a preference for a certain color or style?
Metal, rubber, and shingled low-slope roofing all have their advantages and disadvantages.
Choosing a roofing material depends on your home's function, style, and safety needs, as each has a unique set of advantages. You may find it easier to choose between them if you match your answers to the questions above.
Facts about Metal Roofs:
Low rib metal is recommended for installation on low slopes.
These long-lasting roof coverings have a warranty of 30 to 50 years and require little maintenance.
You can save up to 15% on your cooling costs.
Can withstand strong winds and is extremely fire resistant.
The salt-water resistance of aluminum is one example of the variety of metals that provide regional protection.
Can replicate the traditional look of roofing shingles in a wide range of colors.
A solar panel laminate upgrade for standing seam metal roofing is possible.
Is one of the more pricey options available?
Facts about Rubber Roofs:
Rolled rubber roofing options can greatly reduce the risk of leaks.
The dimensional panels or strips on metal and shingle roofs can allow water to accumulate behind them.
With proper weather and exposure, rubber can last for about 20 years.
In most cases, repairs and maintenance are simple and inexpensive.
Protects against the majority of elements.
Make the Correct Decision with the Help of Others
Since 2007, All American Roofing has been installing and caring for rubber and metal low slope roofs on local homes in your area. It's never easy to choose between different types of metal roofing materials, but we can help you figure out what's most important to you and what level of security your house requires so that the decision-making process is a little easier. As a result, if you're in search of a local Oklahoma roofing expert, look no further than us.