Crowning Your Home: the Reigning Residential Roof Styles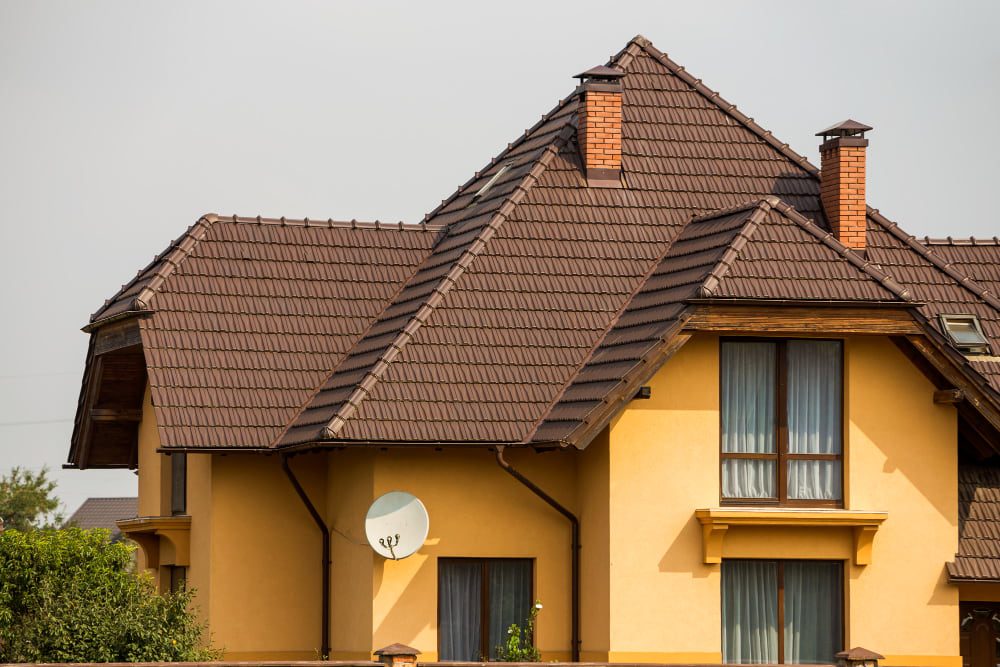 When protecting your beloved home, a residential roof plays a crucial role. A sturdy and aesthetically pleasing roof not only enhances the curb appeal of your property but also provides the utmost protection against the elements. In this comprehensive guide, we will delve into the four most popular types of residential roofing and shed light on the essential factors to consider when choosing the perfect roofing professional.
Asphalt Shingles: Symphony of Affordability and Versatility
Asphalt shingles have long been the go-to option for residential roofing in Tulsa due to their affordability, durability and versatility. These shingles are available in various styles, colors and textures, making them suitable for a wide range of architectural designs. Whether you prefer a traditional or modern aesthetic, asphalt shingles can effortlessly complement your home's overall appearance.
Metal Roofing: The Tough Player in Residential Roofing
In recent years, metal roofing has gained immense popularity among homeowners seeking a blend of durability, energy efficiency and aesthetics. Ask any reliable roofing contractor in Tulsa about the vast array of materials like steel, aluminum and copper. Metal roofs offer exceptional resistance against harsh weather conditions. Additionally, they boast excellent longevity, often lasting up to 50 years or more. Opting for metal roofing enhances your home's beauty and ensures a sustainable and long-lasting investment.
Wood Shakes: Embracing Nature's Magic Touch
Wood shakes are ideal for residential roofing for those seeking a natural and rustic appeal. Wood shakes exude timeless elegance and offer excellent insulation properties, crafted from cedar, redwood or pine. While they require periodic maintenance, their unique aesthetics and warm ambiance make them a preferred option for homeowners aiming to create a cozy and inviting atmosphere.
Slate Roofing: Where Majesty Meets Longevity
Slate roofing stands at the pinnacle of luxury and durability. Slate tiles, consisting of natural stone, offer unparalleled beauty and are renowned for their exceptional lifespan, often surpassing a century with proper care. Their rich colors and textures lend a touch of sophistication to any home, making them a coveted choice for discerning homeowners. While slate roofing requires professional installation and a higher upfront investment, its unmatched longevity and timeless appeal make it worthwhile.
Decoding the Spellbinders: Secrets to Choosing the Roofing Maestro
Once you've determined the type of residential roof that best suits your needs, selecting a reputable roofing contractor in Tulsa to handle the installation or repairs is essential. Here are some crucial factors to consider when making this decision:
Craftsmen of Legend: Experience and Mastery Revealed
Look for a roofing contractor with a proven track record and extensive experience in residential roof installation. They should be well-versed in the specific roofing material you have chosen.
The Enchanted Mark: Licensing and Insurance as Shields of Trust for the Roofing Contractors
Ensure that the roofing contractor is appropriately licensed and carries adequate insurance coverage. That protects you from any liability in case of accidents or property damage during the project.
Portraits of Wonders: Unveiling the Proof of Roofing Excellence
Request references from previous clients and ask to see their portfolio of completed roofing projects. That will give you an idea of the contractor's workmanship and the quality of their finished roofs.
Bonds Woven by the Pros: Warranty and Maintenance as Eternal Promises
Please inquire about the warranty provided by the roofing contractor for their work. Additionally, discuss any maintenance requirements for your chosen roofing material to ensure its longevity and optimal performance.
Embrace the Roofing Renaissance: Unleash the Magic in Your Home!
Investing in a residential roof is crucial for homeowners regarding protection and aesthetics. By exploring the four most popular types of residential roofing, you can make an informed decision that aligns with your preferences and budget. Moreover, selecting a reputable roofing professional with the necessary expertise and credentials ensures a seamless and successful project. With the wisdom of choice, let your roofing sorcerer create a masterpiece that withstands the test of time, infusing your abode with a touch of enchantment. Summon All American Roofing today to ace up your roofing game for your house!