Metal Roofing Cleaning Tips to Follow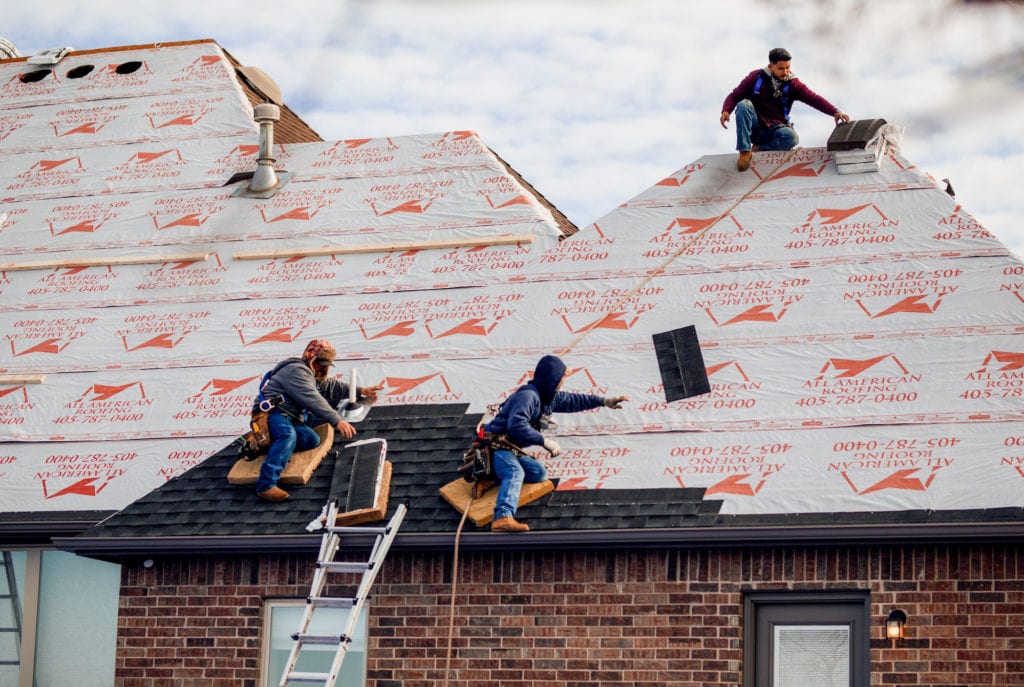 Metal panels on metal roofing need constant maintenance; they are rarely given attention. They are highly resilient and aesthetically pleasing, though care must be taken to keep their beauty and performance for years.
What are the most significant contributors to potential damage? Once dirt or residue is left on metal panels, it leads to surface deterioration, compromising roof and wall systems. In addition, the structures can be damaged by corroding chemicals like mildew, fungus, and even acidic rain. Foreign particles, such as leaves, can obstructs water drainage. Additionally, keeping the panels free of dust may also help reflect the original design purpose of the roof in a house.
Good panel appearance requires fresh finishes—otherwise, you may have to reset the panels. Moisture and leavescan lead to stains on the finished panel, and slow-growing of algae and lime deposits can harm the appearance of the panel. Re-coating can be done if the panels are sound and the repainting of them would not invalidate the warranty.
If metal surfaces become dirty, should you clean them daily or weekly? The majority of specialists recommend at least a biennial (or semi-annual) panel cleaning in order to avoid common issues that might damage the finish. A longer interval between cleaning will be required if you have tree overhang.
About every three to five years depending on the building, location, and weather, a building should be cleaned deeply to remove as much of the substances as possible (e.g., tree sap). You can do an interim cleaning or a moderate cleaning if it rains a lot and allergen build-up occurs. It is smart to evaluate the condition of the roof in advance to avoid issues that could crop up in the winter.
Never clean the panels yourself, regardless of how frequently you use them, since you could void the manufacturer's warranty. In some cases, a professional metal-clad building cleaning company is beneficial (or even necessary).
The Proper Way to Proper Cleaning
In addition, a manufacturer's instructions always offers the best methods for the cleaning and maintenance of their specific products should be followed for the best protection. Inappropriate maintenance can reduce the performance and damage the finish, thus voiding the warranty. Cleaning and replacing the windows doesn't just mean getting rid of dirt.
As a general rule, follow these steps for cleaning aluminum and brass panels:
For most situations, simple cleaning with water and detergent is sufficient. Bleach, which may alter the color or diminish the durability of the finish may not be used.
You can use hot or cold water and detergent-based cleanser in addition to water-soluble dirt. 5% commercial (non-industrial, non-bleach) non-fluoridex cleaners should be mixed in a water-filled container. To apply cleaning solution, first use a soft cloth, then clean water. On the other hand, a 40-degree tip works, too.
Unless water-soluble non-toxic byproducts are present, it may be necessary to use an alcohol-based cleaner. Flammable and toxic organic solvents should be treated with respect. Keep away from sparks, electrical motors and open flames. Use proper ventilation, protective clothing, and goggles when using solvents.
If cleaning seems to be a task to you, call our metal roofing experts from All American Roofing. Our roofers know how to handle the cleaning and maintenance of metal roofing to prolong its life. We serve in and around OKC.