Never Make This Noob Mistake – Inspect Your Roof Before Selling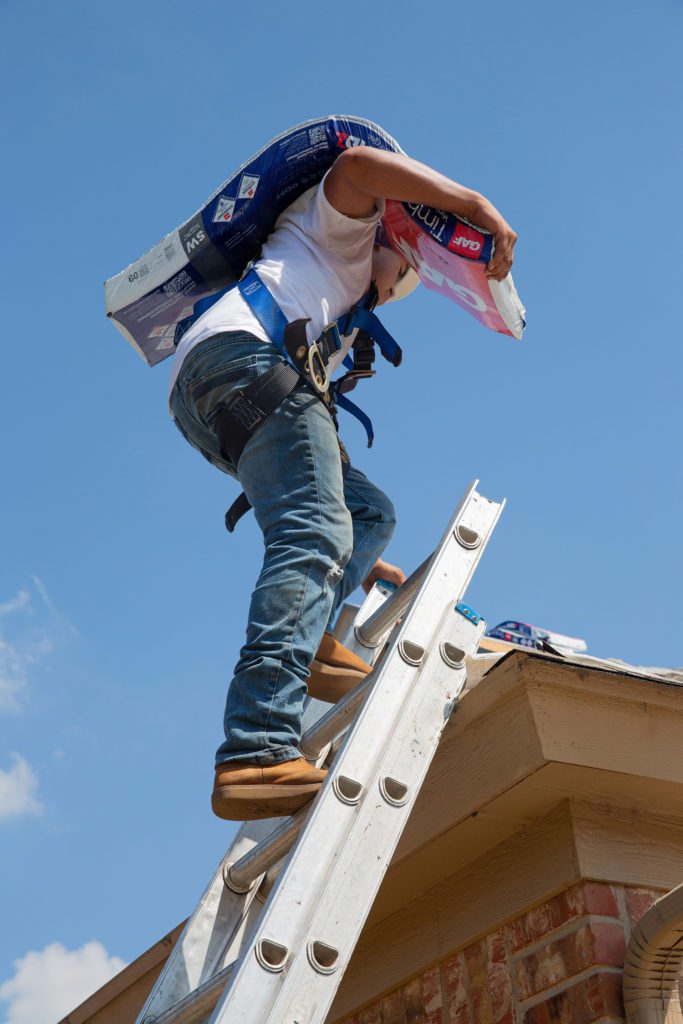 Given how important roofs are to any property, you would be surprised with how many people simply ignore their roofs until one of Oklahoma's treacherous storms takes a shingle or two with it.
 If you are looking to sell your property, the first thing that you should address your attention to is the roof. Put yourself in the buyer's shoes, would you seal the deal for a house that has a struggling roof? No right? As Tulsa's resident best roofing company, we can tell you that roof repairs are a costly affair and any discrepancy can seriously endanger the safety of your family.
Incidentally, a roof also does a lot for the home's curb appeal. As a seller, you will want the property to look as immaculate as possible for it to stand out to the potential buyers.
Roofers suggest an inspection prior to listing your home can help put out an attractive home on the market.
How Does a Roof Inspection Happen?
A traditional roof inspection will begin with a team of professional roofers climbing onto your roof and meticulously looking for any signs of damage. Any compromised shingle, cracks, breakage, or water intrusion will catch the eye. A good roofer will also check the flashing, gutters, and seams. In fact, you should also ask the roofing professionals to have a look at the attic. This is considered necessary to identify mold and mildew in addition to defective insulation and vents.
Since climbing on a roof isn't exactly very safe, especially considering the danger that wet, slippery weather poses, drones have become a popular way of inspecting roofs. Drones are impervious to inclement weather and can lodge themselves in the most difficult corners of the roof without the risk of injury. The best part yet is that the drone camera can identify what is normally invisible to the naked human eye. The infrared technology will expose areas of the roof that overheat during the day and lose heat at night.
All American Roofing incorporates both traditional and modern technology to assess your roof's condition.
What is the Best Time to Inspect Your Roof?
There is no hard and fast rule as to when you should get your roof inspected. Any time you decide to list your property is good enough to call in the roofing company for an assessment. However, there are some factors that can make roof inspection easier at certain times of the year.
Fall and spring are the best times to schedule an inspection. In fall, once the summer storms have ravaged their path through, fixing your roof prepares it for the harsh winter. Spring is exactly the other way round.
As all the best roofing companies will tell you, moderate temperatures are ideal as extreme heat or extreme cold, both make it harder to work with shingles. In Oklahoma, this is also around when there are the least chances of a storm brewing around the corner, ensuring the safety of workers. 
Your Friends in High Places
All American Roofing has got all your roofing woes covered. We are known around Tulsa for our dedication to excellence and superior workmanship. Get our pro roofers to inspect your roof before you list it for resale. Visit our website to request a consultation.