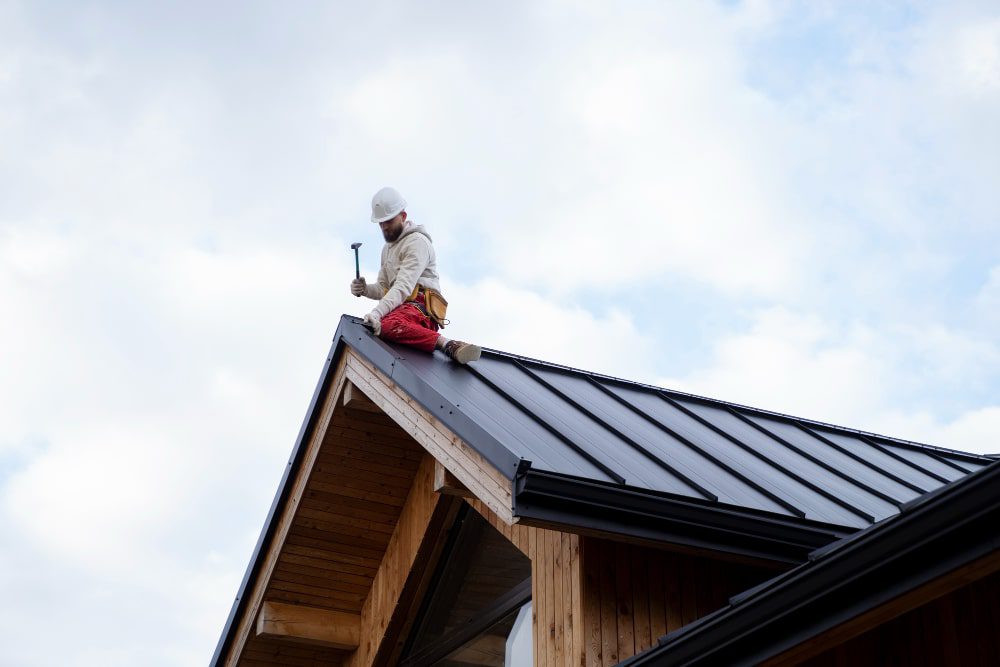 Your home, a place of comfort and warmth, a fortress against the elements, demands the utmost care and preservation. At the heart of its defense lies the roof, silently guarding against rain, wind and heat. Yet when that shield starts to falter, it threatens the sanctity of your dwelling. The crucial mission to safeguard your home starts with choosing the right roofer. So, explore the pivotal considerations for hiring roofing contractors to ensure your home remains a haven against the elements.
Hiring Roofing Contractors: Key Considerations to Keep in Mind
Not all roofing contractors are created equal. It's essential to conduct background checks, including reference verification and a review of their previous work. Get firsthand accounts from past clients to gauge their satisfaction level with the work done. Additionally, "online reviews offer insights into a contractor's reliability, helping you avoid unscrupulous individuals."
Independent Contractor Vs. Roofing Company: Don't Get Lost in the In-Between Choices
Independent contractors might offer lower rates, but here's why you should consider a professional roofing company:
A professional company often has extensive experience and established processes that ensure high-quality work.
They carry comprehensive insurance, protecting you from potential liabilities.
They often provide warranties on their work, giving you added peace of mind.
Contractual Clarity: Procuring a Detailed Written Proposal from the Roofer
Before you engage a contractor, request a detailed, written quote. It should include:
A comprehensive list of services that they will provide.
The type and quantity of materials need to be used.
The total cost of the project, including labor and materials.
The Need for Verification: Deep-Diving into Contractor References
Don't skip this vital step! It should involve the following:
Verifying the authenticity of references provided by the contractor.
Asking for references about the contractor's timeliness, quality of work and professionalism.
Checking if the contractor followed the agreed-upon schedule and budget.
Meet Face-to-Face: Scheduling an On-Site Consultation
An in-person meeting helps you:
Understand the contractor's work ethic and communication style.
Discuss your project's specifics, including timelines and potential challenges.
Verify their professional demeanor and knowledge.
Beyond the Price Tag: Making Your Contractor Decision Not Solely Based on Cost
While cost is a critical factor, other aspects should be considered, like:
The quality of materials.
The experience and reputation of the roofer.
The inclusion of a service warranty.
Post-Cleanup Service: Ask for Roofer's Commitment
Post-cleanup service should be part of your agreement. It entails the contractor:
Cleaning up all debris and leftover materials after the project.
Leaving your property as clean as they found it.
Project Transparency: Keeping Your Roofer in the Loop
To avoid surprises, provide your roofer with the following details:
Detailed expectations of the project.
Information on any specific materials you wish to use.
Information on your home's unique features that may affect the roofing job.
Full-Proof Knowledge: Inquire About Certifications & Licenses
Make sure your roofing contractor has all the relevant documents:
Relevant local and national licenses.
Certifications from recognized roofing manufacturers.
Compliance with all local building codes.
Timely Execution: Roofer Must Carve Out a Concrete Work Schedule
A professional roofing contractor should provide comprehensive knowledge about everything. Here it goes:
A clear timeline for the project.
Regular updates and communication on progress.
Flexibility to adjust the schedule if unexpected issues arise.
Be Ready for the Roof Upgradation
Hiring the right roofing contractors in OKC is the first step toward fortifying your home against inclement weather conditions. Get your roofing needs professionally addressed with All American Roofing – where our expertise meets your expectations. With us, you're not just getting a roofing service; you're ensuring peace of mind. Get in touch with us today for a service that truly protects your home.